Happiness is elusive in this world, particularly for anyone going through massive growth and change. As we seek successful, stress-free lives of our own, we parents, educators, counselors, and everyone else who deal daily with adolescents should strive to be part of their solutions, not their troubles. Amy and Mike consulted a wide range of knowledgeable experts to share their insights into supporting happy and relaxed teens.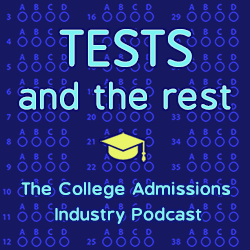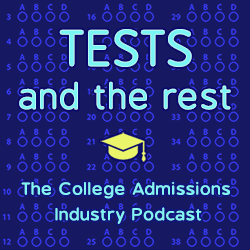 What are ten things you will learn in this episode?
What are the main drivers of teen unhappiness?
What behaviors do teens at the highest and lowest socioeconomic levels exhibit?
What are the "passengers" that steer us wrong in stressful moments?
Why do adults nag teens, and what they should be doing instead?
What are helicopter, snowplow, curling, and absentee landlord parents?
Why is it so important to teens as more than just students?
How does sleep impact teen physical, mental, and emotional health?
How can proper breathing regulate the nervous system?
What are the differences between productive and unproductive success?
What does balance mean for a high school student?
RELATED EPISODES
BUILDING HAPPIER TEENS
TEEN ANXIETY AND SOCIOECONOMIC STATUS
USING MINDFULNESS FOR TEST AND SCHOOL SUCCESS
HELPING TEENS FIND MOTIVATION AND INSIGHT
HOW PARENTS CAN BEST SUPPORT STUDENTS IN TEST PREP
TUTORING TREASURES: TIPS FOR TEACHING TEENS
HELPING TEENS GET THE SLEEP THEY NEED
HOW TO BREATHE DURING STRESSFUL ACADEMIC SITUATIONS
BRINGING GRIT TO TESTING AND ADMISSIONS
BRINGING CRITICAL BALANCE TO HIGH SCHOOLERS' LIVES
ABOUT THIS PODCAST
Tests and the Rest is THE college admissions industry podcast. Explore all of our episodes on the show page.
ABOUT YOUR HOSTS
Mike Bergin is the president of Chariot Learning and founder of TestBright. Amy Seeley is the president of Seeley Test Pros. If you're interested in working with Mike and/or Amy for test preparation, training, or consulting, feel free to get in touch through our contact page. We'd love to hear from you!