Testing may be an individual endeavor, but test prep is very much a team sport. People often focus on the essential roles of educators, counselors, and other external supports, but what about dear old mom and dad? Amy and Mike invited test prep professional Alexis Avila to explain how parents can best support students in test prep.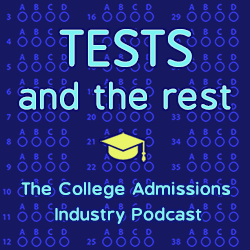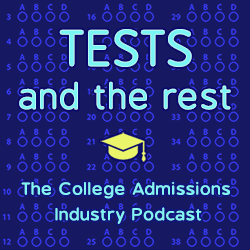 What are five things you will learn in this episode?
What are helicopter, snowplow, curling, and absentee landlord parents?
much pressure is the right amount of pressure?
How do parents alleviate–or exacerbate–test anxiety?
Why are research and planning so important for parents?
How can parents establish an early foundation for test success?
MEET OUR GUEST
Frequently quoted by U.S. News & World Report, Alexis Avila founded Prepped and Polished to help elementary, secondary, college-level, and adult students improve their grades and test scores. While tutoring for several small and large commercial test prep companies, Alexis envisioned growing his own independent educational services company run entirely by educators, for the love of education. Alexis and other members of the Prepped and Polished team have collectively traveled one hundred thousand miles to educate students in person, working with well over a thousand families. Described by students as supportive, patient, and enthusiastic, Alexis has helped students and adults gain confidence, maximize their academic potential, and achieve dramatically improved grades and test scores.
Alexis is a certified school guidance counselor, grades Pre K-12, and holds a Master's Degree in Counseling Psychology from the University of Wisconsin-Madison (a US News ranked top-five Counseling Psychology program), as well as a Bachelor's Degree from the University of Michigan-Ann Arbor. Alexis also spent his junior year living in Seville, Spain through the Cornell, Pennsylvania, University of Michigan study abroad program. Alexis completed a two day seminar in Executive Function disorder, as well as a one day seminar on Advanced Strategies to Improve Executive Function Skills, all through the Landmark School Outreach Program. Alexis regularly speaks nationally about tutoring, test preparation, and students with learning challenges to parents and professionals at schools and conferences across the US, including SEPAC organizations in Dover, Sudbury, and Wayland, MA, as well as the IECA and CollegeWeek Live. Alexis writes and produces videos for his educational blog, which has over 300 videos and podcasts. He interviews educators, mentors, and inspiring leaders on his Prepped and Polished Podcast, which has over 200 episodes.
Find Alexis at www.preppedandpolished.com
LINKS
How to support your child during test prep
Where You Go Is Not Who You'll Be: An Antidote to the College Admissions Mania by Frank Bruni
Alexis Avila's interview with Frank Bruni
Helicopter Parenting (podcast)
ABOUT THIS PODCAST
Tests and the Rest is THE college admissions industry podcast. Explore all of our episodes on the show page.