Public speaking, steep heights, and high stakes exams share at least one element in common: they really stress some people out! Luckily, response to all kinds of anxiety can be managed through easy, practicable techniques. Amy and Mike invited educators Claire Russell and Erin Brenneman to demonstrate how to breathe during stressful academic situations.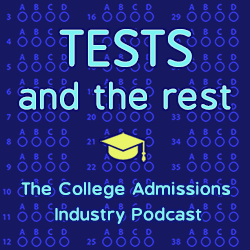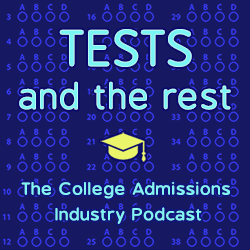 What are five things you will learn in this episode?
What happens physically when someone feels extreme anxiety?
How can breathing regulate the nervous system?
What is 4-5-3 breathing?
What changes when stressed individuals manage breathing?
What other mind-body strategies have you found useful for students?
MEET OUR GUEST
Claire Russell is the founder of Russell Tutoring, a boutique, K-college tutoring, test prep, and mindfulness coaching company. Claire has been an educator for 30 years, and she first became interested in mindfulness strategies when she saw students achieve far lower on test day than in their practice work. RTC's Mindfulness Programs have evolved from there, and a third of RTC's tutors are certified mindfulness coaches. RTC invests in mindfulness coaching both because anxiety has become so rampant in our students nationwide, and because Claire has become passionate about self-care as a skill students need for life. Claire is an avid gardener and forever suffers being a fan of the Tottenham Hotspurs.
Erin Brenneman is the Director of Student Services and Mindfulness Programs at Russell Tutoring. Prior to joining RTC, she spent ten years working as a geoscientist. She has been an educator for over 20 years, and she advocates inquiry-based, hands-on science education. Erin is also a certified yoga teacher and has been teaching mindfulness to K-12 students and adults since 2018. Erin fell in love with teaching test prep at RTC, and her dual knowledge of test design and mind-body practices has made her an expert in helping test anxious students achieve on SAT and ACT. Erin loves making soaps and tinctures, and she's a devoted Philadelphia Eagles fan.
Claire and Erin can be reached at https://russelltutoringandconsulting.com.
LINKS
4-5-3 Breathing – A Mindfulness Technique for Test Anxiety!
RELATED EPISODES
MENTAL TECHNIQUES FOR PEAK TEST PERFORMANCE
HOW PROCTORS CAN REDUCE TEST ANXIETY
USING MINDFULNESS FOR TEST AND SCHOOL SUCCESS
ABOUT THIS PODCAST
Tests and the Rest is THE college admissions industry podcast. Explore all of our episodes on the show page.
ABOUT YOUR HOSTS
Mike Bergin is the president of Chariot Learning and founder of TestBright. Amy Seeley is the president of Seeley Test Pros. If you're interested in working with Mike and/or Amy for test preparation, training, or consulting, feel free to get in touch through our contact page. We'd love to hear from you!