Parents, educators, and all the other adults in children's lives focus on helping them become healthier, smarter, and better prepared for their futures. Sometimes, though, we forget about what's ultimately most important. Amy and Mike invited pediatrician Hansa Bhargava to advise on building happier teens.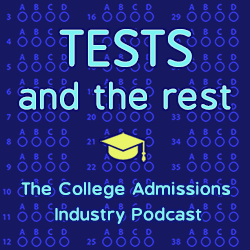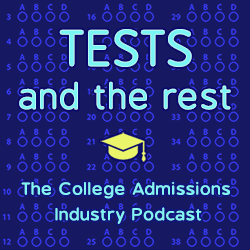 What are five things you will learn in this episode?
Why do teens seem to be facing more pressure than ever?
What are the main drivers of teen unhappiness?
Why is building resilience essential for future success and happiness?
What belongs in a teen's mental wellness toolbox?
Why should the concept of self-compassion extend to the adults in a teen's life
MEET OUR GUEST
As a physician, educator, and author for over 15 years, Dr. Hansa Bhargava is passionate about making a difference in families' lives. A board-certified pediatrician at Children's Healthcare of Atlanta, former senior Medical Director at WebMD, and current Chief Medical Officer at Medscape Education, she is passionate about meeting families where they are, to provide them with tips and tools to help navigate stormy times.
As our children are struggling more and more with their mental well-being, parents are struggling too, as we try to support our teens. As a parent, it can be challenging to navigate the fast-paced life of screens and school, and to promote a healthy lifestyle. Hansa, author of Building Happier Kids: Stress-busting Tools for Parents published by the American Academy of Pediatrics, speaks to schools and communities about a mental well-being "toolkit" to help parents prevent mental health diseases, recognize warning signs, and promote resiliency in their kids.
A thought leader, writer, and speaker on mental health in families and healthcare workers, Dr. Bhargava has spoken at the American Academy of Pediatrics, the FDA, the Health Communication National Conference, and schools, and notably conducted a panel discussion with former First Lady Michelle Obama at UNICEF roundtables. She was a visiting professor at the University of Maryland Medical School and lectured on screens & media use in children and the challenges of being a parent. She produced the Medscape video series "The Doctor's Dilemma of Overcoming Burnout", and teaches a resiliency course at Emory University Medical School on Cognitive Based Compassion Training (CBCT). She is a regular contributor to Forbes and is frequently interviewed by major news outlets on issues of pediatric health and mental well-being. Dr. Bhargava is also a member of the executive committee for the Council on Communications and Media for the American Academy of Pediatrics and from a broader philanthropic lens, she is on the Advisory Board for the Christopher Wolfe Crusade for Prevention of Opioid Addiction.
Her favorite role, however, is being a mom to her two amazing teenagers.
Find Hansa at https://hansabhargavamd.com.
LINKS
Building Happier Kids: Stress-busting Tools for Parents
RELATED EPISODES
BRINGING CRITICAL BALANCE TO HIGH SCHOOLERS' LIVES
BRINGING GRIT TO TESTING AND ADMISSIONS
HELPING TEENS FIND MOTIVATION AND INSIGHT
ABOUT THIS PODCAST
Tests and the Rest is THE college admissions industry podcast. Explore all of our episodes on the show page.
ABOUT YOUR HOSTS
Mike Bergin is the president of Chariot Learning and founder of TestBright. Amy Seeley is the president of Seeley Test Pros. If you're interested in working with Mike and/or Amy for test preparation, training, or consulting, feel free to get in touch through our contact page. We'd love to hear from you!