Looking for a resource that empowers educators, counselors, and parents to best support and encourage students through the eternal and ever-changing challenges of education, testing, and admissions? You've found it!
Welcome to TestBright, your treasure trove of resources and updated answers to the most fundamental questions in education:
Do you want the most current answers to questions about testing, admissions, and education?
— Listen to the Tests and the Rest podcast.
— Review TestBright answers about planning, guidance, and preparation for college admissions tests.
Do you want to know how to be a better, more effective tutor?
— Subscribe to Tutor: The Newsletter.
— Explore the TestBright SAT/ACT Curriculum System.
Do you want to be better able to serve your educational community as a school counselor?
— Explore all the ways TestBright can support counselors with training and resources.
TestBright was developed as a collaboration between veteran educators and school counselors, headed by a national leader in test preparation. The information you'll find on TestBright represents the answers to questions we hear every single day for parents, counselors, and educators across the country. 
TestBright was founded by Mike Bergin, an education industry expert who has designed, developed, or delivered instruction to countless students over the last 28 years. Mike started as a test prep teacher for Kaplan Test Prep, eventually rising to the title of Center Director overseeing seven New York counties. Huntington Learning Center recruited Mike to revise that company's test prep curriculum and systems; as Director of Exam Prep for nearly a decade, Mike oversaw the development and national deployment of every aspect of Huntington's SAT, ACT, SSAT, and ISEE programs. In 2009, Mike founded Chariot Learning, which delivers expert, individualized SAT & ACT prep from Rochester, NY to everywhere else.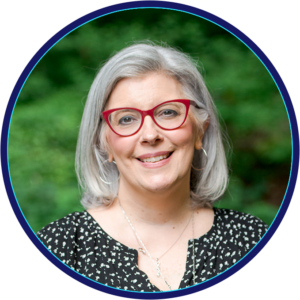 Amy Seeley boasts an equally long and storied career in test preparation, starting as a part-time tutor with Princeton Review to become Director of Test Preparation Services for Townsend Learning Centers, creating, managing and administering all aspects of Townsend's test preparation programs. In 2006, Amy founded Seeley Test Pros to meet the ACT, SAT, and HSPT test preparation needs of hundreds of students annually in the Greater Cleveland area.
Mike and Amy are among the most well-known and respected names in test prep. They are the co-hosts of the Tests and the Rest podcast, consultants for ACT's professional development programs, and founding members of the Board of Directors of the National Test Prep Association (NTPA).