Tutoring at its best entails so much more than a mechanical transfer of information designed to improve a grade or score. An authentic student-teacher relationship depends on a commitment to establish rapport and personalize instruction. Amy and Mike invited educator Mary Thomas to share her insights on teaching teens.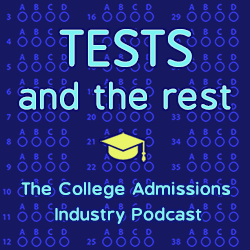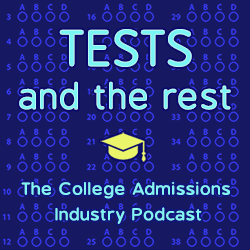 What are five things you will learn in this episode?
Why is it important to see teens as more than just students?
What teaching methods do teens best respond to?
Why is flexibility in planning so important?
What characterizes a bottom-up approach to instruction?
How can tutors make item and test review more effective?
MEET OUR GUEST
Mary Thomas, the founder of Test Prep Simplified, has implemented her 24 years of experience in education to create simple, proven, and unique ACT and SAT Prep programs. Mary has helped thousands of students from hundreds of schools via classroom, tutoring, test prep, consulting and curriculum development experiences.
Mary ranked 4th in her high school graduating class and graduated magna cum laude with a Bachelor's Degree in Education from John Carroll University in Cleveland, Ohio. She has taught and tutored thousands of students ages 4 through 18 both nationally and internationally. As a mother of three teens, Mary is also personally invested and entrenched in the testing and college admissions process. As the creator of the Bright Futures Parent Page on Facebook with nearly 3,000 members, Mary helps families navigate and earn the popular Florida scholarship.
You can earn more about Mary and her background, experience, and practice in her TEST PREP PROFILE from episode #172.
Find Mary at www.testprepsimplified.com.
LINKS
What Really Motivates Students?
RELATED EPISODES
THE 4 P'S OF STUDENT ENGAGEMENT
USING STUDENT SELF-ANALYSIS TO IMPROVE INSTRUCTION
HOW TEST PREP TUTORING SHOULD WORK
ABOUT THIS PODCAST
Tests and the Rest is THE college admissions industry podcast. Explore all of our episodes on the show page.
ABOUT YOUR HOSTS
Mike Bergin is the president of Chariot Learning and founder of TestBright. Amy Seeley is the president of Seeley Test Pros. If you're interested in working with Mike and/or Amy for test preparation, training, or consulting, feel free to get in touch through our contact page. We'd love to hear from you!