Many of today's high school students somehow appear to cram 30 hours of academic, extracurricular, work, and social commitments into each of their 24-hour days. Is that frenzy of activity sustainable or even healthy? Amy and Mike invited school counselor Eric Domroes to analyze the need for bringing critical balance to high schoolers' lives.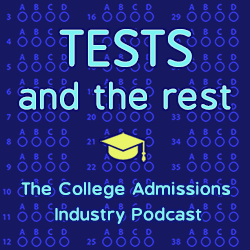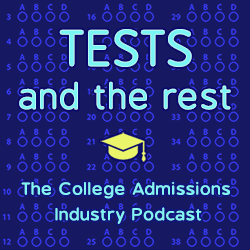 What are five things you will learn in this episode?
What does balance mean for a high school student?

Where does the pressure to do too much come from?

What should students consider when planning for life after high school?

Is balance just a euphemism for doing too much?

How can counselors help students find balance?
MEET OUR GUEST
Eric Domroes is a 21-year veteran educator and lead school counselor at Pittsford Mendon High School, which has the notable distinction of consistently achieving top academic standing in all of Upstate New York. His work developing a diversity of students gives him some unique perspectives on how best to support good planning and advocacy for student preparation for college and beyond.
ADDITIONAL LINKS
How to prioritize when everything feels important.
RELATED EPISODES
TEEN ANXIETY AND SOCIOECONOMIC STATUS
USING MINDFULNESS FOR TEST AND SCHOOL SUCCESS
CREATING A HOMESCHOOL PLAN DURING A CRISIS
ABOUT THIS PODCAST
Tests and the Rest is THE college admissions industry podcast. Explore all of our episodes on the show page.