"Grit" is definitely one of this decade's biggest buzzwords in education. However, many people use this term without a clear sense of what grit really means or how to cultivate it. Amy and Mike invited researcher and author Laila Y. Sanguras to explain how to bring grit to the testing and admissions process.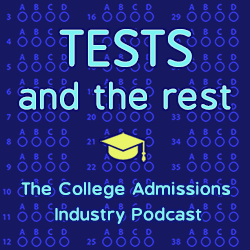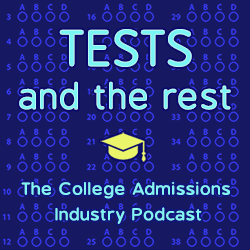 What are five things you will learn in this episode?
What exactly is grit?
Why are passion and perseverance essential to reaching high levels of success?
How can parents, educators, and counselors cultivate grit?
What is the difference between productive and unproductive success and failure?
What does it mean to say that developing grit is a long game?
MEET OUR GUEST
Laila Y. Sanguras, Ph.D., is a lecturer in the department of Curriculum and Instruction at Baylor University. Dr. Sanguras' areas of teaching include psychology of learning, educational evaluation, and educational research. Her primary scholarly interest is on the development of psychosocial skills, particularly grit and coping, and how teachers and parents can support their children to succeed academically and personally. She has written books for teachers and parents focused on strategies they can use to cultivate grit in their students. She also just released a student planner that is full of activities for students to set goals, rethink failure, and explore their interests. Dr. Sanguras works closely with school districts and parent organizations to bring research to practice. She also presents at numerous professional conferences and enjoys mentoring students on their personal research projects.
Laila is the author of Grit in the Classroom: Building Perseverance for Excellence in Today's Students, Raising Children With Grit: Parenting Passionate, Persistent, and Successful Kids, and other works.
Find Laila at https://www.andstillweteach.com/
LINKS
Laila's catalog of books
Duckworth's Grit Scale
ABOUT THIS PODCAST
Tests and the Rest is THE college admissions industry podcast. Explore all of our episodes on the show page.