HONEST

OBJECTIVE

FREE

EXPERT

PRACTICAL

REAL

ANSWERS TO YOUR TOUGHEST TEST QUESTIONS
As mystifying as the college admissions process can be, the testing component adds a whole layer of complexity. If you're wondering what tests like the SAT and ACT are, why they matter, and what you should do about them, you're not alone. Yet, finding unbiased information about testing feels impossible when everyone involved seems to have an agenda.
Where can you find objective, expert information on testing, planning, and preparation? We couldn't find a reliable source, so we created our own! TestBright represents a collaboration of test prep experts and school counselors who field questions from parents and educators every single day.
We know what testing questions you have–along with the ones you should be asking–and you'll find all the answers right here at the home of the acclaimed Tests and the Rest podcast!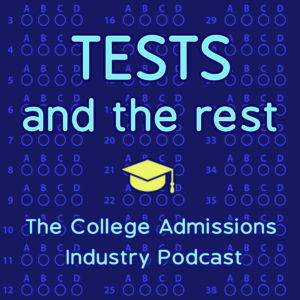 ACT, SAT, PSAT, Subject Tests, and more
The whens and whys of testing
The hows and wheres of preparation
WE ALSO HELP CREATE TEST EXPERTS… FIND OUT HOW