Most parents and educators seek to become the wind filling their children's proverbial sails, but unwittingly become hurricanes driving them way off course. Amy and Mike invited authors William Stixrud, Ph.D. and Ned Johnson to share insights into helping teens find motivation and insight.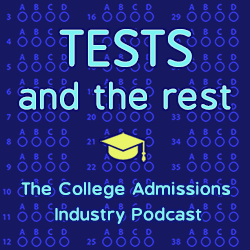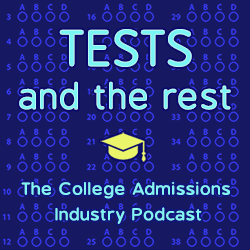 What are five things you will learn in this episode?
Why do adults nag teens, and what should they be doing instead?
How true is the claim that many parents don't care about what their kids do so long as they always do their best?
What does it mean to be a non-anxious consultant?
Why are sleep and technology such hot button issues to address with teens?
How important is modeling the right behaviors when parenting teens?
MEET OUR GUEST
William Stixrud, Ph.D. is a clinical neuropsychologist and a faculty member at Children's National Medical Center and George Washington University Medical School. Bill writes and lectures widely on the adolescent brain, meditation, and the effects of stress, sleep deprivation, and technology overload on the brain. He is on the advisory board of the David Lynch Foundation, and he plays in a rock band, Close Enough.
Ned Johnson is the founder of PrepMatters and the coauthor of Conquering the SAT: How Parents Can Help Teens Overcome the Pressure and Succeed. Ned also hosts the PrepTalks podcast. A sought-after speaker and teen coach for study skills, parent-teen dynamics, and anxiety management, his work has been featured on NPR, NewsHour, U.S. News & World Report, Time, the Washington Post, and the Wall Street Journal.
Bill and Ned are leading voices in parenting and child psychology and the bestselling authors of The Self-Driven Child, which Ned discussed on Tests and the Rest in episode #80 concerning Creating a Homeschool Plan During a Crisis.
Bill and Ned's newest book is WHAT DO YOU SAY? How to Talk with Kids to Build Motivation, Stress Tolerance, and a Happy Home.
Find Bill and Ned at selfdrivenchild.com.
LINKS
WHAT DO YOU SAY? How to Talk with Kids to Build Motivation, Stress Tolerance, and a Happy Home
The Self-Driven Child: The Science and Sense of Giving Your Kids More Control Over Their Lives
RELATED EPISODES
ADVOCACY FOR PARENTS OF HIGH SCHOOLERS
EXECUTIVE FUNCTION IN TEENS
BRINGING GRIT TO TESTING AND ADMISSIONS
ABOUT THIS PODCAST
Tests and the Rest is THE college admissions industry podcast. Explore all of our episodes on the show page.
ABOUT YOUR HOSTS
Mike Bergin is the president of Chariot Learning and founder of TestBright. Amy Seeley is the president of Seeley Test Pros. If you're interested in working with Mike and/or Amy for test preparation, training, or consulting, feel free to get in touch through our contact page. We'd love to hear from you!