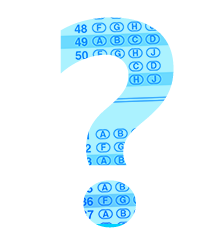 If you are a parent, student, educator, counselor, or professional involved in the college admissions process, TestBright is your home for honest, expert, free answers to all your testing questions. What do you want to know?
When should students take these tests?
How should students prepare for these tests?
What does test optional really mean?
Easy, right? Once you're done exploring those pages, check out the Tests and the Rest college admissions industry podcast for the most engaging and updated insights into testing, admissions, and educations from leading experts!
(Are you a school counselor? Find out all the ways we can support your important work with students.)