Since its inception, the SAT has challenged math conceptual understanding and problem solving skills. What, if anything, has changed on the new digital adaptive test? Amy and Mike invited educator Mike McGibbon to talk all about digital SAT Math.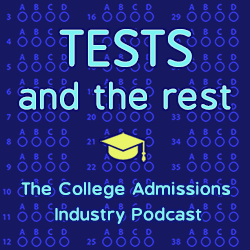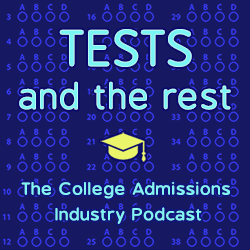 What are five things you will learn in this episode?
What aspect of the new test will affect preparation and performance the most?
How much will Desmos and other aspects of the digital delivery system matter?
How does the digital SAT's math content compare to the current SAT's math content?
What makes the hard module of the digital SAT so hard?
How can educators and students use existing resources?
MEET OUR GUEST
Mike McGibbon started tutoring at Kaplan while he was a student at UC Berkeley. After graduating in 2002, he moved to NYC to study music and play the trumpet professionally.
During this time, Mike also worked for several NYC tutoring agencies, and eventually transitioned to a full-time tutoring career. He now runs his own solo tutoring practice, focusing on the ACT, SAT, and ISEE. He is also CEO and co-founder of Mathchops.com, an adaptive math practice tool.
Today, Mike teaches in Westchester County, where he lives with his wife and three kids. He also provides free advice through articles and videos on www.nyctestprepadvice.com and the Mathchops YouTube channel.
Mike previously appeared on this podcast in episode 165 to discuss Differences Between SAT and ACT Math, episode 372 to explain Making Learning Science Work For You, episode 332 for a SPONSOR SPOTLIGHT: Mathchops, and episode 480 to discuss How Standardization Can Benefit Education.
Mike can be reached at mike@mathchops.com.
LINKS
https://mathchops.substack.com/t/digital-sat
What can the first four SATs from 2015 tell us about the four Bluebook digital SATs?
Meet The Digital SAT: MATH
RELATED EPISODES
HOW THE DIGITAL SAT IS SCORED
THE NEW DIGITAL SAT EXPERIENCE: A STUDENT PERSPECTIVE
NEW SAT TEST SPECIFICATIONS
ABOUT THIS PODCAST
Tests and the Rest is THE college admissions industry podcast. Explore all of our episodes on the show page.
ABOUT YOUR HOSTS
Mike Bergin is the president of Chariot Learning and founder of TestBright. Amy Seeley is the president of Seeley Test Pros. If you're interested in working with Mike and/or Amy for test preparation, training, or consulting, feel free to get in touch through our contact page. We'd love to hear from you!