While education often feels like an art, a great deal of objective research and proven strategies support the technical craft of both teaching and learning. Amy and Mike invited educator Mike McGibbon to explain how to make learning science work for you.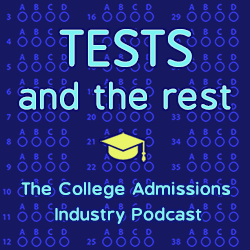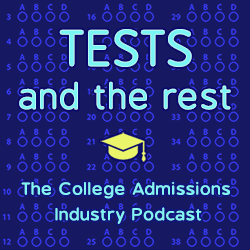 What are five things you will learn in this episode?
How does testing itself help you learn more quickly?
Why do educators sometimes teach more by helping students less?
What can golfers, chess players, and chunking theory teach you about how to practice?
Why does the structure of your practice matter?
How is your memory like Google search, and what does that have to do with cramming for a test?
MEET OUR GUEST
Mike McGibbon started tutoring at Kaplan while he was a student at UC Berkeley. After graduating in 2002, he moved to NYC to study music and play the trumpet professionally. During this time, Mike also worked for several NYC tutoring agencies, and eventually transitioned to a full-time tutoring career. He now runs his own solo tutoring practice, focusing on the ACT, SAT, and ISEE. He is also CEO and co-founder of Mathchops.com, an adaptive math practice tool.
Today, Mike teaches in Westchester County, where he lives with his wife and three kids. He also provides free advice through articles and videos on www.nyctestprepadvice.com and the Mathchops YouTube channel.
Mike previously appeared on this podcast in episode 165 to discuss Differences Between SAT and ACT Math and in episode #332 to explain All About Mathchops: Higher Scores, Less Work, More Fun.
Mike can be reached at mike@mathchops.com.
LINKS
Testing IS Learning
Exercise in Repeatedly Recalling a Thing
How the Chunking Technique Can Help Improve Your Memory
The Power of Testing Memory: Basic Research and Implications for Educational Practice
Practice Makes Myelinated Perfect
Make it Stick: The Science of Successful Learning
RELATED EPISODES
THE SCIENCE OF MEMORY
ARE IQ TESTS VALID
DEPTH OF KNOWLEDGE LEVELS ON THE SAT AND ACT
ABOUT THIS PODCAST
Tests and the Rest is THE college admissions industry podcast. Explore all of our episodes on the show page.
ABOUT YOUR HOSTS
Mike Bergin is the president of Chariot Learning and founder of TestBright. Amy Seeley is the president of Seeley Test Pros. If you're interested in working with Mike and/or Amy for test preparation, training, or consulting, feel free to get in touch through our contact page. We'd love to hear from you!