We all know that the first and most influential item in a college application is the academic record, right? But, at a time when everything else in the calculations of selective colleges seems uncertain, can we be so sure the role of grades hasn't changed as well? Amy and Mike invited educational consultant Susie Watts to explore just how important GPA is in college admissions.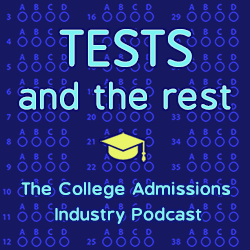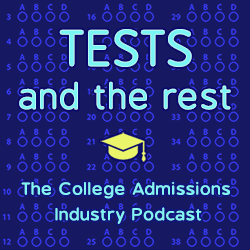 What are five things you will learn in this episode?
Will a low high school GPA keep you out of college?
Will a high GPA guarantee you get into a selective college?
How does a rising or falling GPA factor into a college admissions decision?
How do institutional priorities take precedence over criteria like a GPA?
How does test-optional matter if you have a high GPA?
MEET OUR GUEST
Susie Watts is the founder of College Direction. She has 30 years experience in college admission counseling. Her goal is to make the college selection, application and admission process as stress-free for families as possible. She helps students stay organized, assist in researching potential colleges, support them with their college applications and essays and show them ways to become a successful college applicant. Together, they can find colleges that match a student's academic, personal and financial needs. Susie is the recent author of Beyond the GPA: How to Give Your Student an Edge with College Admissions.
Susie can be reached at https://collegedirection.org.
LINKS
NYS Higher Education Services Corporation – Do Grades Matter
Beyond the GPA: How to Give Your Student an Edge with College Admissions
RELATED EPISODES
THE REALITY OF GRADE INFLATION
WHY GRADE INFLATION IS HARMFUL
THE PROBLEM WITH GRADES
ABOUT THIS PODCAST
Tests and the Rest is THE college admissions industry podcast. Explore all of our episodes on the show page.
ABOUT YOUR HOSTS
Mike Bergin is the president of Chariot Learning and founder of TestBright. Amy Seeley is the president of Seeley Test Pros. If you're interested in working with Mike and/or Amy for test preparation, training, or consulting, feel free to get in touch through our contact page. We'd love to hear from you!