While the math sections of the SAT and ACT both challenge conceptual understanding and problem solving across a broad range of similar topics, a closer look shows differing priorities between the two tests. Amy and Mike invited educator Mike McGibbon to explore the obvious and subtle differences between the SAT and ACT math sections.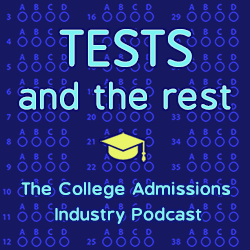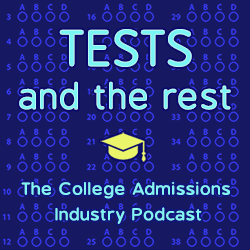 What are five things you will learn in this episode?
What are the differences between SAT and ACT math content and format?
Which test offers greater rewards for strong math students?
What are the opportunities and challenges for students shooting for 33/740?
What are the opportunities and challenges for students looking to break 25/600?
How do geometry knowledge and problem solving skills impact success on each test?
MEET OUR GUEST
Mike McGibbon started tutoring at Kaplan while he was a student at UC Berkeley. After graduating in 2002, he moved to NYC to study music and play the trumpet professionally.
During this time, Mike also worked for several NYC tutoring agencies, and eventually transitioned to a full-time tutoring career. He now runs his own solo tutoring practice, focusing on the ACT, SAT, and ISEE. He is also CEO and co-founder of Mathchops.com, an adaptive math practice tool.
Today, Mike teaches in Westchester County, where he lives with his wife and three kids. He also provides free advice through articles and videos on www.nyctestprepadvice.com and the Mathchops YouTube channel.
Mike can be reached at mike@mathchops.com.
LINKS
If you're trying to score 30+ on ACT math, think like a gatherer (not a hunter)
Analysis of math from the last 10 ACTs
Analysis of math from the last 10 SATs
Mathchops YouTube channel
RELATED EPISODES
ACT MATH REPORTING CATEGORIES
MATHEMATICAL MATURITY & TEST SUCCESS
HIGH IMPACT STRATEGIES TO HELP STUDENTS SUCCEED IN MATH
ABOUT THIS PODCAST
Tests and the Rest is THE college admissions industry podcast. Explore all of our episodes on the show page.