Every time a sophisticated educational assessment changes, every aspect has to be reconsidered and possibly changed. The digital adaptive SAT is no exception, and one particular aspect of that test has transformed substantially. Amy and Mike invited educator Brenna O'Neill to explain how the digital SAT is scored.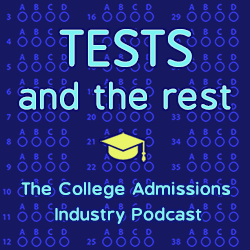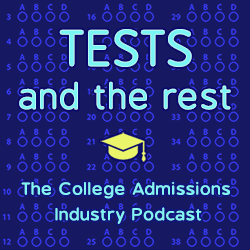 What are five things you will learn in this episode?
How does multistage adaptive scoring work on the digital SAT?
Does every question count the same on the dSAT?
What is Item Response Theory (IRT) and how does it apply on the dSAT?
What are the advantages and challenges of using IRT in test design and scoring?
How does the way the test is scored inform test-taking strategies?
MEET OUR GUEST
Brenna O'Neill is the President of Test Innovators. Brenna brings an intimate knowledge of private schools, standardized tests, and the admissions process. Her experience in math, English, and test prep education helps to improve student learning and inform product development at Test Innovators. Brenna is excited to ensure every student's success through building excellent educational content, resources, programs, and tools.
Brenna appeared on the podcast in episode #266 to discuss What is the ISEE?
Find Brenna at brenna@testinnovators.com.
LINKS
Digital SAT Suite of Assessments
Item response theory
RELATED EPISODES
NEW SAT TEST SPECIFICATIONS
THE NEW DIGITAL SAT EXPERIENCE: A STUDENT PERSPECTIVE
THE NEW DIGITAL PSAT
**SAT & PSAT Prep Playlist**
ABOUT THIS PODCAST
Tests and the Rest is THE college admissions industry podcast. Explore all of our episodes on the show page.
ABOUT YOUR HOSTS
Mike Bergin is the president of Chariot Learning and founder of TestBright. Amy Seeley is the president of Seeley Test Pros. If you're interested in working with Mike and/or Amy for test preparation, training, or consulting, feel free to get in touch through our contact page. We'd love to hear from you!