Ever since a move to a new digital adaptive SAT was announced, College Board has provided admirable transparency at every step of the transition so far. What do we know about the big changes, and what are we still eager to learn? Amy and Mike invited educators Sonya Muthalia and Neill Seltzer to analyze the new SAT test specifications.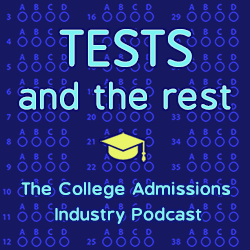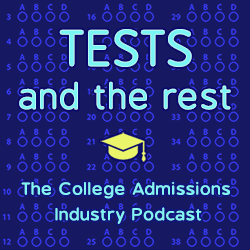 What are five things you will learn in this episode?
How much do we know about the digital SAT and how much is left to learn?
What are the biggest changes to the content and question format from the most recent release?
What aspects of the SAT are staying the same?
Will current tests, content, and books be useful for prep for the new SAT?
Where will students and educators find full digital practice tests?
MEET OUR GUEST
Sonya Muthalia is the Founder and CEO of Informed Decisions, a leading Mumbai based test prep company that trains students for the SAT, ACT, GMAT and GRE. Over the last two decades Sonya, along with her faculty located in India and North America, has trained over 10,000 students across 33 countries. Sonya also contributes to articles in newspapers and is a speaker at various online and offline forums. Sonya is always looking for newer and better ways to help her students and enhance their experience.
Informed Decisions is one of the strongest proponents of the Mindprint Learning Assessment and holds marketing exclusivity for India. Sonya uses MindPrint to design bespoke tutoring plans for her students which has helped significantly improve teaching outcomes which has ultimately translated to optimal scores.
Sonya is also a passionate cook and particularly loves baking. Her new found love for sourdough bread making is what helps her destress the eve of test day or results day!
Find Sonya at sonya@testperformancenalytics.com.
Neill Seltzer is the TestPrep Director for Mindprint Learning. Neill is a long time test prep veteran who got his start as an SAT tutor in Hong Kong in the early 90s. Since then he has run test prep and tutoring companies around the country and internationally including stints as the COO of Test Services Inc, Chief Product Officer at Inspirica, CEO of Noodle Pros, and the National Content Director at The Princeton Review.
Neill has written or contributed to over twenty books on standardized tests, built test prep apps, designed testing engines and score reports, trained hundreds of tutors, and tutored or taught thousands of students. He has a BA in English from Vassar and a Masters of Architecture from Pratt. Now, as a father of three, Neill is navigating the world of standardized tests in a whole new, eye-opening role: parent.
Find Neill at neill@testperformancenalytics.com.
LINKS
Score Smart
Digital SAT Suite of Assessments
Early Testing Game Plan for the Class of 2025
RELATED EPISODES
FIRST THOUGHTS ABOUT THE NEW DIGITAL SAT
COMPARING PAPER- AND COMPUTER-BASED TESTING
SUCCESS IN COMPUTER-BASED TESTING
ABOUT THIS PODCAST
Tests and the Rest is THE college admissions industry podcast. Explore all of our episodes on the show page.
ABOUT YOUR HOSTS
Mike Bergin is the president of Chariot Learning and founder of TestBright. Amy Seeley is the president of Seeley Test Pros. If you're interested in working with Mike and/or Amy for test preparation, training, or consulting, feel free to get in touch through our contact page. We'd love to hear from you!