Earning valuable college credit while fulfilling high school requirements sounds too good to be true, and yet many teens do exactly this every year. Why don't more? Amy and Mike invited educator Dr. Amanda Sterk to explore when dual enrollment is a good option.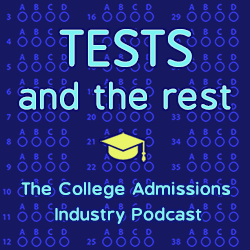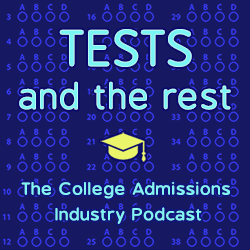 What are five things you will learn in this episode?
What exactly does dual enrollment mean?
What are the benefits of dual enrollment?
Do many students pursue dual enrollment opportunities?
Are dual enrollment credits always transferable?
What if your school doesn't offer a dual enrollment track?
MEET OUR GUEST
Dr. Amanda Sterk is the Director of College and Career Advising at Method Learning. Dr. Sterk has guided thousands of students through academic planning, career exploration, and applying and succeeding in college admissions and scholarships. She is co-author of the nationally recognized college admissions workbook, College UnMazed: Your Guide to Navigate the High School to College Maze. Dr. Sterk graduated with her Bachelors in Education from the University of Northern Iowa, Masters in Counseling from Drake University, and Doctorate in Educational Leadership from Creighton University.
Originally from Iowa, Dr. Sterk has worked in high-performing schools throughout Africa and Latin America, settling in Cape Coral, Florida. Dr. Sterk enjoys the SW Florida sunshine through many outdoor activities such as paddleboarding and bike riding with her husband, Heath, and two teenage daughters, Eden and Rilah.
Amanda can be reached at amanda@methodlearning.com.
LINKS
The Power of Dual Enrollment: The Equitable Expansion of College Access and Success
RELATED EPISODES
ADVANTAGES OF DUAL ENROLLMENT
HIGH SCHOOL COURSE SELECTION AND ACADEMIC RIGOR
EARNING ADVANCE COLLEGE CREDIT
ABOUT THIS PODCAST
Tests and the Rest is THE college admissions industry podcast. Explore all of our episodes on the show page.
ABOUT YOUR HOSTS
Mike Bergin is the president of Chariot Learning and founder of TestBright. Amy Seeley is the president of Seeley Test Pros. If you're interested in working with Mike and/or Amy for test preparation, training, or consulting, feel free to get in touch through our contact page. We'd love to hear from you!