The SAT has been through so many changes over nearly a century of assessment, but the current transition to a digital adaptive platform represents an ambitious departure from what test takers are used to. How did the first official international administration of the new test go, and what should students, educators, and administrators know for the future? Amy and Mike invited high schooler Fatema Taskin to share a student perspective on the new digital SAT experience.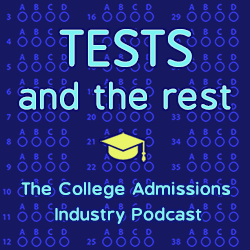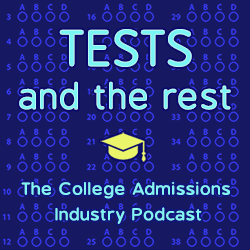 What are five things you will learn in this episode?
What can students expect from the SAT testing environment?
What is the role of the proctor for the digital SAT?
Does everyone begin and end sections at the same time?
What should students taking the digital SAT know in advance?
What should educators administering the digital SAT know in advance?
MEET OUR GUEST
Meet Fatema Taskin and Kyle Terracciano, the founders of the Facebook group Digital SAT Prep, one of the fastest-growing SAT study groups on Facebook. Fatema and Kyle are on a mission to democratize test prep by providing free study materials, group classes, and important updates to thousands of students and educators around the world.
Fatema, a recent high school graduate, is currently applying to colleges so she can pursue an undergraduate degree. She is passionate about physics, drawing, and problem-solving. She also runs a studygram where she shares studying motivation and guidance with anyone that wishes to study abroad.
Kyle is a seasoned mathematics educator dedicated to reaching students from all walks of life. In addition to tutoring students through his company, Kyle teaches math test prep to anyone who is ready to learn via his YouTube channel. He previously appeared on the podcast in episode 470 to discuss Getting Ready For The AP Statistics Exam.
Find Fatema at instagram.com/lifeof_tas_.
Find Kyle at tutorllini.com.
LINKS
Digital SAT / Digital PSAT Preparation Group – Int'l Students Welcome 🙂 | Facebook
Digital SAT Suite of Assessments
Always Know More Than The Proctor
RELATED EPISODES
NEW SAT TEST SPECIFICATIONS
FIRST THOUGHTS ABOUT THE NEW DIGITAL SAT
TESTING GAMEPLAN FOR THE CLASS OF 2025
ABOUT THIS PODCAST
Tests and the Rest is THE college admissions industry podcast. Explore all of our episodes on the show page.
ABOUT YOUR HOSTS
Mike Bergin is the president of Chariot Learning and founder of TestBright. Amy Seeley is the president of Seeley Test Pros. If you're interested in working with Mike and/or Amy for test preparation, training, or consulting, feel free to get in touch through our contact page. We'd love to hear from you!