Considering how much attention is focused on getting into college, you'd think people would be equally concerned with getting out of college… with a degree, of course. Sadly, the shockingly low six-year graduation rate suggests otherwise. Amy and Mike invited author and researcher Michael Petrilli to explore why college readiness matters.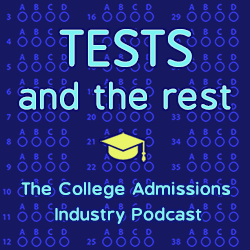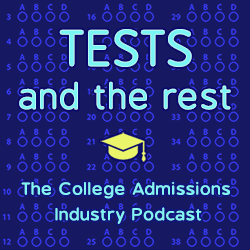 What are five things you will learn in this episode?
What exactly does college readiness mean?
How can college readiness best be measured?
What is the risk for college students who don't meet readiness benchmarks?
How can we best address lagging college readiness?
How early in K-12 education should college readiness be addressed?
MEET OUR GUEST
Mike Petrilli is president of the Thomas B. Fordham Institute, research fellow at Stanford University's Hoover Institution, executive editor of Education Next, and a Distinguished Senior Fellow for Education Commission of the States. An award-winning writer, he is the author of The Diverse Schools Dilemma, editor of Education for Upward Mobility, and co-editor of How to Educate an American. Follow
Mike has published opinion pieces in the New York Times, Washington Post, Wall Street Journal, Bloomberg View, and Slate, and appears frequently on television and radio. Mike helped to create the U.S. Department of Education's Office of Innovation and Improvement, the Policy Innovators in Education Network, and, long, long ago, Young Education Professionals. He serves on the advisory boards of the Association of American Educators, MDRC, and the National Association of Charter School Authorizers. He lives with his family in Bethesda, Maryland.
Mike previously appeared on this podcast in episode 180 to discuss The Heightened Need For Testing In 2021.
Find Mike at https://fordhaminstitute.org or in Twitter @MichaelPetrilli.
LINKS
College Readiness Benchmarks
Using the National Assessment of Educational Progress as an Indicator for College and Career Preparedness
The college readiness battle is won or lost in elementary school
We all agree that college isn't for everyone. We should start acting like it
American Diploma Project
RELATED EPISODES
DON'T SHOOT THE MESSENGER: WHAT TESTING TELLS US
TRACKING COLLEGE AND CAREER READINESS
WHERE MODERN EDUCATION FAILS
ABOUT THIS PODCAST
Tests and the Rest is THE college admissions industry podcast. Explore all of our episodes on the show page.
ABOUT YOUR HOSTS
Mike Bergin is the president of Chariot Learning and founder of TestBright. Amy Seeley is the president of Seeley Test Pros. If you're interested in working with Mike and/or Amy for test preparation, training, or consulting, feel free to get in touch through our contact page. We'd love to hear from you!