So many aspects of modern life represent obvious improvements over past practices. So why does it feel like we're not consistently applying what we've learned about learning year over year? Amy and Mike invited educator and author Shane Trotter to consider where modern education fails.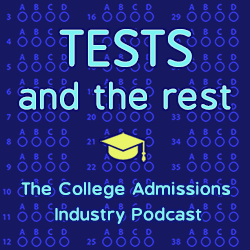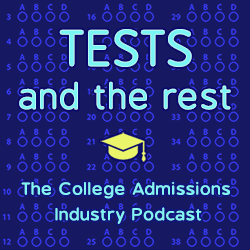 What are five things you will learn in this episode?
What skills tend to be lacking in today's high school graduates?
Which students do schools tend to focus on and exclude?
What systemic educational issues are hurting academic development?
Are modern high school graduates more or less ready for college than peers from the past?
How can students seek out the skills and knowledge they'll need for their futures?
MEET OUR GUEST
Shane Trotter is the author of Setting the Bar: Preparing Our Kids to Thrive in an Era of Distraction, Dependency, and Entitlement. As a writer, educator, and High-School Strength and Conditioning Coordinator, he has been challenging youth development norms for over a decade. He has been published by websites with millions of readers, such as Quillette, Areo, and Breaking Muscle, and he's been featured by Spartan.com. His blog, Inspired Human Development, focuses on exploring the principles of human thriving.
In Setting the Bar, Trotter takes us on a journey to discover what has gone wrong in the modern youth development culture and how we can turn the tide, both individually and collectively. Setting the Bar is an investigation into the human condition—who we are, what we need to flourish, and where we are going as a culture. This is a book for every concerned parent, teacher, or coach, and every conscious citizen who cares about our kids and our future.
Find Shane at trottershane.com or on Twitter @TrotterWrites
LINKS
Inspired Human Development
Setting the Bar: Preparing Our Kids to Thrive in an Era of Distraction, Dependency, and Entitlement
Remedial Education for All
Shane's articles on Quillette
RELATED EPISODES
WINNING THE GAME OF SCHOOL
DON'T SHOOT THE MESSENGER: WHAT TESTING TELLS US
WHY GRADE INFLATION IS HARMFUL
ABOUT THIS PODCAST
Tests and the Rest is THE college admissions industry podcast. Explore all of our episodes on the show page.
ABOUT YOUR HOSTS
Mike Bergin is the president of Chariot Learning and founder of TestBright. Amy Seeley is the president of Seeley Test Pros. If you're interested in working with Mike and/or Amy for test preparation, training, or consulting, feel free to get in touch through our contact page. We'd love to hear from you!