The global pandemic made standardized testing impractical for much of 2020. Before we get used to life without high-stakes exams–as lovely as that might sound–let's consider what we lose when we abandon objective academic assessments. Amy and Mike invited author and researcher Mike Petrilli to explicate the heightened need for testing in 2021.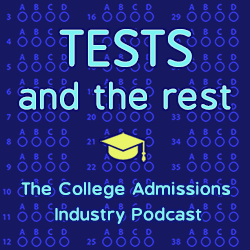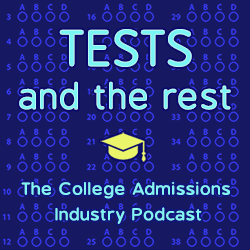 What are five things you will learn in this episode?
What makes testing controversial?
Why is 2021 different from other years?
What is the value of standardized test scores in educational systems?
Have standards changed during the pandemic period?
In what ways are tests agents of equity and access?
MEET OUR GUEST
Mike Petrilli is president of the Thomas B. Fordham Institute, research fellow at Stanford University's Hoover Institution, executive editor of Education Next, and a Distinguished Senior Fellow for Education Commission of the States. An award-winning writer, he is the author of The Diverse Schools Dilemma, editor of Education for Upward Mobility, and co-editor of How to Educate an American.
Mike has published opinion pieces in the New York Times, Washington Post, Wall Street Journal, Bloomberg View, and Slate, and appears frequently on television and radio. Petrilli helped to create the U.S. Department of Education's Office of Innovation and Improvement, the Policy Innovators in Education Network, and, long, long ago, Young Education Professionals. He serves on the advisory boards of the Association of American Educators, MDRC, and the National Association of Charter School Authorizers. He lives with his family in Bethesda, Maryland.
Find Mike at https://fordhaminstitute.org/ or @MichaelPetrilli.
LINKS
Without tests in 2021, we'll never know which schools met the Covid-19 challenge
RELATED EPISODES
WHY GRADE INFLATION IS HARMFUL
WHY TESTING STANDARDS MATTER
DON'T SHOOT THE MESSENGER: WHAT TESTING TELLS US
ABOUT THIS PODCAST
Tests and the Rest is THE college admissions industry podcast. Explore all of our episodes on the show page.