All time management, it is said, begins with planning. If you have a big test in your future, your time management plan better include a watch! Amy and Mike invited educational consultant Dustin Claretto to share strategies for tracking time on standardized tests.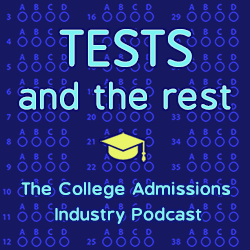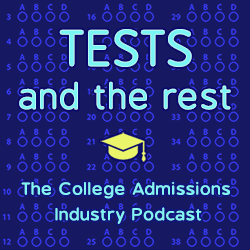 What are five things you will learn in this episode?
Why is timing so important on standardized tests?
Is time management a practicable skill?
How can students use a watch during the test?
What kind of watch is permissible during testing?
What role does a physical watch play during a digital test?
MEET OUR GUEST
Dustin Claretto has over a decade of experience in the education and consulting worlds, teaching students of all ages in a variety of subjects, including standardized test prep. He is the COO of Testing Timers, a company founded by Jordan Liss to help students reduce their test anxiety and achieve their full potential. Over the last decade, Testing Timers watches have helped tens of thousands of students to improve their test scores and lower anxiety.
Find Dustin at dustin@testingtimers.com.
LINKS
For a Win on Test Day, Wear a Watch
RELATED EPISODES
COMMON TESTING MISTAKES AND HOW TO AVOID THEM
WHAT SAT & ACT DIAGNOSTIC TESTS CAN TELL YOU
USING STUDENT SELF-ANALYSIS TO IMPROVE INSTRUCTION
ABOUT THIS PODCAST
Tests and the Rest is THE college admissions industry podcast. Explore all of our episodes on the show page.
ABOUT YOUR HOSTS
Mike Bergin is the president of Chariot Learning and founder of TestBright. Amy Seeley is the president of Seeley Test Pros. If you're interested in working with Mike and/or Amy for test preparation, training, or consulting, feel free to get in touch through our contact page. We'd love to hear from you!