Very few people truly love academic standardized testing, but animosity over assessments seems to increase in intensity every year. But are the exams themselves the problem or what their scores reveal? Amy and Mike invited education writer Natalie Wexler to explain why we should listen to what testing tells us.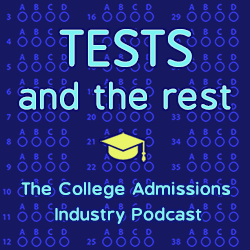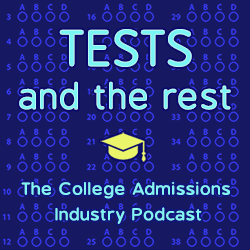 What are five things you will learn in this episode?
Do college admissions tests merely reflect cultural or racial bias?
Do wealthier families have an unfair advantage because they can afford expensive test prep?
How does the elementary school curriculum relate to the inequities we see in high school?
What can schools do to help make college admissions and standardized testing more equitable?
What is the role of writing instruction in preventing and compensating for educational inequity?
MEET OUR GUEST
Natalie Wexler is an education writer and the author of The Knowledge Gap: The Hidden Cause of America's Broken Education System—and How to Fix It (Avery 2019). She is also the co-author, with Judith C. Hochman, of The Writing Revolution: A Guide to Advancing Thinking Through Writing in All Subjects and Grades (Jossey-Bass 2017), and a senior contributor at Forbes.com. Her articles and essays on education and other topics have appeared in The New York Times, The Washington Post, The Atlantic, and other publications. She has spoken on education before a wide variety of groups and appeared on a number of TV and radio shows, including Morning Joe and NPR's On Point and 1A. She holds a BA from Harvard University, an MA in history from the University of Sussex (UK), and a JD from the University of Pennsylvania, and she has worked as a reporter, a Supreme Court law clerk, a lawyer, and a legal historian. She lives in Washington, D.C., with her husband and has two adult children..
Find Natalie at nataliewexler.com.
LINKS
6 Arguments Against the SAT–And Why They Don't Hold Up
Why 12th-Grade Test Scores Are Even Worse Than They Appear
Elementary Education Has Gone Terribly Wrong
One Sentence at a Time: The Need for Explicit Instruction in Teaching Students to Write Well
RELATED EPISODES
WHY GRADE INFLATION IS HARMFUL
DO TEST OPTIONAL POLICIES DRIVE EQUITY?
TRACKING COLLEGE AND CAREER READINESS
ABOUT THIS PODCAST
Tests and the Rest is THE college admissions industry podcast. Explore all of our episodes on the show page.