We all imagine that one purpose of a K-12 education is to prepare students for life after high school. But how do we know which students are–or are not–ready? Amy and Mike invited researchers Lynne Graziano and Chad Aldeman to describe different methods of tracking college and career readiness.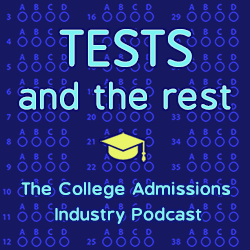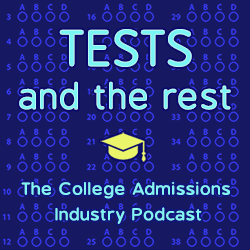 What are five things you will learn in this episode?
Why should high schools care about college and career readiness?
What are the current challenges and opportunities in tracking college and career readiness?
In what ways is readiness currently tracked, and where do these tracking processes fall short?
Are there alternate ways of tracking college and career readiness?
Where can parents and educators track down readiness data?
MEET OUR GUESTS
Lynne Graziano is an analyst at Bellwether Education Partners. Her work includes supporting projects on a wide range of education topics including distance learning, dynamic school systems, college and career readiness, and teacher preparation. Prior to her Bellwether years, she helped her own three children successfully navigate college and career readiness resulting in an education professional, an engineer, and an accountant. Lynne holds a bachelor's degree from Drew University, a master's of science degree from the Georgia Institute of Technology, and a Ph.D. (ABD) in history from Case Western Reserve University.
Chad Aldeman is a senior associate partner at Bellwether Education Partners. His work includes advising clients and writing on teacher preparation, teacher evaluation, and college and career readiness. He also serves as editor for TeacherPensions.org. He has published reports on state higher education accountability systems, the potential of improving high school accountability by incorporating outcomes data, the school choice process in New York City and Boston, teacher pensions, teacher and principal evaluations, teacher salary schedules, and teacher preparation. Chad holds a bachelor's degree from the University of Iowa and a master's of public policy degree from the College of William and Mary.
Find our guests at Lynne.graziano@bellwethereducation.org and chad.aldeman@bellwethereducation.org.
LINKS
College and Career Readiness, or a New Form of Tracking?
How can states measure a high-quality career pathway?
Show Me the Data 2019 — Understanding State Report Cards
How States Can Identify and Promote Credentials of Value
College Readiness Benchmarks
RELATED EPISODES
PATHWAY PLANNING FOR HIGH SCHOOLERS
REINVENTING THE HIGH SCHOOL TRANSCRIPT
ADVANTAGES OF DUAL ENROLLMENT
ABOUT THIS PODCAST
Tests and the Rest is THE college admissions industry podcast. Explore all of our episodes on the show page.