Just about every institute of higher education looks idyllic from the outside, but not every school delivers the goods as far as a great academic and social experience culminating in a timely graduation goes. Amy and Mike invited college consultant Vielka Hoy to identify red flags in college selection.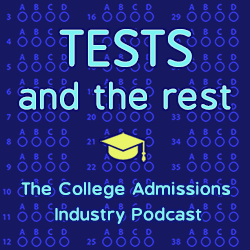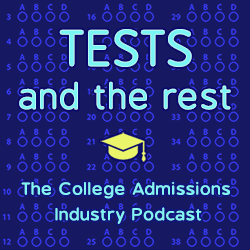 What are five things you will learn in this episode?
What is a "red flag" in the college selection process?
Why should students consider graduation rates and not admissions rates or rankings?
How should students explore college social fit based on their specific personalities and needs?
Is it acceptable for students to ask serious questions about fit?
What might be considered a "green flag" in college selection?
MEET OUR GUEST
Vielka Hoy is the Founder and CEO of Bridge To College, an advanced college search and discovery platform. Hoy is a twenty year public, private and collegiate career educator turned college consultant. She has guided thousands of students in identifying "best fit" collegiate institutions to match their strengths and needs. After perfecting her formula, Hoy wanted to make her process available to students and educational institutions across the country. Working with a team of talented developers and educators, she developed a platform that analyzes a student's academic background and curriculum, personal feedback, and institutional requirements and trends to identify "best fit" scenarios for students and college admission recruitment departments.
As an entrepreneur, Hoy is a hands-on CEO, overseeing the overall vision, direction and growth of the company to aid higher education institutions and students across the United States find proper fits for each other.
Prior to founding Bridge to College in January 2017, Vielka was the founder and CEO of Vielka Hoy Consulting LLC. This was Hoy's first venture after her many years as a teacher. Using her formula, Vielka consulted families, schools, and districts, increasing college matriculation for first generation, low-income students, and students of color. With the goal to identify schools designed to best meet students needs to thrive in the proper collegiate environment, she has successfully guided kids in their academic journey being admitted across a wide swath of higher education institutions such as: MIT, USC, University of Pennsylvania, UC Berkeley, UCLA, Northwestern, San Francisco State, Hofstra, UC Santa Cruz, and University of Michigan, just to name a few.
From 1999 to 2017, Vielka held teaching positions at UCLA and Berkeley, as well as department chairs and dean roles at public and private high schools throughout California. Hoy has a Master of Arts in Afro-American Studies from UCLA and received her BS in Education from NYU. A self proclaimed doer, in addition to her CEO duties, Hoy is a single mom and forever a student herself, currently pursuing a Social Science Masters at University of Chicago.
Find Vielka at hello@bridgeto.college.
LINKS
Completing College – National Student Clearinghouse Research Center
Bridge To College Survey
RELATED EPISODES
OVERLOOKED ASPECTS OF CAMPUS LIFE
AVOIDING THE PAGEANT APPROACH TO COLLEGE ADMISSIONS
COLLEGE DECLASSIFIED: WHAT HIGH SCHOOLERS SHOULD KNOW ABOUT THE NEXT LEVEL
ABOUT THIS PODCAST
Tests and the Rest is THE college admissions industry podcast. Explore all of our episodes on the show page.
ABOUT YOUR HOSTS
Mike Bergin is the president of Chariot Learning and founder of TestBright. Amy Seeley is the president of Seeley Test Pros. If you're interested in working with Mike and/or Amy for test preparation, training, or consulting, feel free to get in touch through our contact page. We'd love to hear from you!