Empowering Counselors To Create College Price Transparency Through Crowdsourcing with college cost advocate Mark Salisbury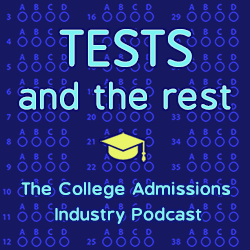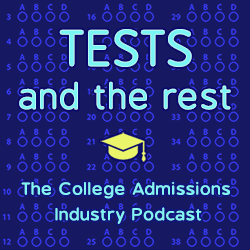 What are five things you will learn in this episode?
What is TuitionFit?
What is the story behind the TuitionFit Collaborative?
How does the TuitionFit Collaborative work?
Who currently uses the TuitionFit Collaborative?
How can someone be a part of the TuitionFit Collaborative?
ABOUT TUITIONFIT COLLABORATIVE
The TuitionFit Collaborative extends the core premise behind the TuitionFit Project–empowering consumers to create the college price transparency they so desperately need by crowdsourcing the solution and freely benefiting from the results–to independent educational consultants (IECs), high school counselors, and college access organizations. Since 2019, TuitionFit has been building the only verifiable dataset of the real prices that colleges have offered students. Students or parents share the financial aid award offers they receive through a secure portal and, in exchange, receive free access to see all offers shared by students with similar need and merit characteristics.
Now, through the TuitionFit Collaborative, we are offering the same opportunity of free, cooperative participation and benefit to professional individuals and organizations that support students and families through the college search process.
If you believe that college price transparency needs to be available to everyone and that we should be active in creating the change that will make the world a better place. then the TuitionFit Collaborative is for you and your organization.
To learn more, please contact Mark Salisbury at mark@tuitionfit.org.
ABOUT THIS PODCAST
Tests and the Rest is THE college admissions industry podcast. Explore all of our episodes on the show page.
ABOUT YOUR HOSTS
Mike Bergin is the president of Chariot Learning and founder of TestBright. Amy Seeley is the president of Seeley Test Pros. If you're interested in working with Mike and/or Amy for test preparation, training, or consulting, feel free to get in touch through our contact page. We'd love to hear from you!