Traditional beauty pageants typify the kind of competition where contestants do everything possible to be judged positively by a group of complete strangers. Unfortunately, selective college admissions can feel like this as well, unless applicants learn a better way. Amy and Mike invited educator Neill Seltzer to discuss how to avoid the pageant approach to college admissions.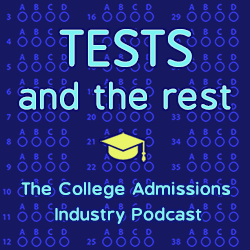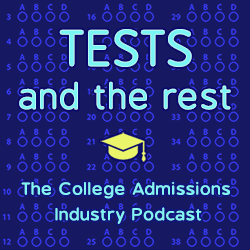 What are five things you will learn in this episode?
What's wrong with the beauty pageant approach to admissions?
What are some eternal truths of college admissions?
Why is an empowerment model of admissions the best approach?
What is the dual role of a college admissions office?
How is authenticity the secret to successful admissions?
MEET OUR GUEST
Neill Seltzer is the TestPrep Director for Mindprint Learning. Neill is a long time test prep veteran who got his start as an SAT tutor in Hong Kong in the early 90s. Since then he has run test prep and tutoring companies around the country and internationally including stints as the COO of Test Services Inc, Chief Product Officer at Inspirica, CEO of Noodle Pros, and the National Content Director at The Princeton Review.
Neill has written or contributed to over twenty books on standardized tests, built test prep apps, designed testing engines and score reports, trained hundreds of tutors, and tutored or taught thousands of students. He has a BA in English from Vassar and a Masters of Architecture from Pratt. Now, as a father of three, Neill is navigating the world of standardized tests in a whole new, eye-opening role: parent.
Find Neill at neill@mindprintlearning.com.
LINKS
3 Underrated Facts About College Admissions
RELATED EPISODES
TRANSPARENCY IN COLLEGE ADMISSIONS
YOU CAN'T HANDLE THE TRUTH: SECRETS OF COLLEGE ADMISSIONS
DO COLLEGES CARE ABOUT THEIR APPLICANTS?
ABOUT THIS PODCAST
Tests and the Rest is THE college admissions industry podcast. Explore all of our episodes on the show page.
ABOUT YOUR HOSTS
Mike Bergin is the president of Chariot Learning and founder of TestBright. Amy Seeley is the president of Seeley Test Pros. If you're interested in working with Mike and/or Amy for test preparation, training, or consulting, feel free to get in touch through our contact page. We'd love to hear from you!