Most college searches focus on factors like majors, rankings, and cost but ignore most of the features of a school that define the college experience. Amy and Mike invited educational expert Moira McCullough to explore overlooked aspects of campus life.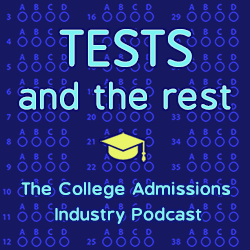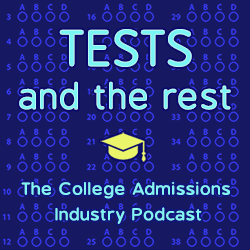 What are five things you will learn in this episode?
Why should prospective students pay attention to the social and cultural components of a college experience?
What are the consequences of a bad campus fit?
What aspects of campus life tend to be overlooked during the search process?
How should students uncover the kind of information they need about campus life?
What makes resources and culture off-campus so relevant?
MEET OUR GUEST
Moira McCullough founded College Scoops in 2019 to provide parents of college-bound students with the resources needed to save time, money, and stress when planning a college trip. With the help of a dedicated staff, dozens of college interns, and a veritable army of student and parent ambassadors, College Scoops creates curated, interactive guides highlighting favorite places to eat, stay, and play around campus, for both students and parents.
A parent of three college-bound students, Moira is well-versed in the college admissions process. Having worked in the technology and consulting fields at NYNEX and PwC in NYC and London, Moira used her experience to create a comprehensive platform to help prospective families plan a college visit, saving them time, energy and stress.
Moira earned her M.B.A. from Columbia Business School and a bachelor's degree in American Studies from Fairfield University. A serial traveler and connoisseur of chocolate and coffee (in that order), Moira enjoys open water swimming, reading and spending time with her family exploring new sights and bites.
Find Moira on social media or at moira@collegescoops.com.
LINKS
RELATED EPISODES
GALLUP ALUMNI SURVEY AND THE SIX COLLEGE EXPERIENCES THAT DRIVE SUCCESS
BENEFITS OF JOINING A FRATERNITY
ATTENDING COLLEGE IN A BIG CITY
ABOUT THIS PODCAST
Tests and the Rest is THE college admissions industry podcast. Explore all of our episodes on the show page.
ABOUT YOUR HOSTS
Mike Bergin is the president of Chariot Learning and founder of TestBright. Amy Seeley is the president of Seeley Test Pros. If you're interested in working with Mike and/or Amy for test preparation, training, or consulting, feel free to get in touch through our contact page. We'd love to hear from you!