Evaluating college fit encompasses so much more than finding the right academic programs. Many students also seek environments where they can continue to live and grow in the ways that are most important to them. Amy and Mike invited college advisor Dana Ponsky to explore navigating college and admissions as a Jewish student.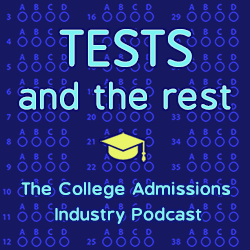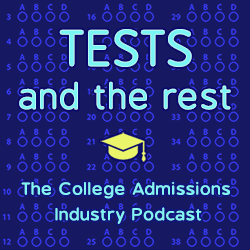 What are five things you will learn in this episode?
What are important factors to consider when trying to find the right fit as a Jewish student?
What are the different campus organizations that support the social, emotional, religious, and cultural identity of Jewish students?
What should students and families be asking when on campus to ensure their student will be safe?
What are good resources to use to identify colleges that have a strong Jewish life?
If a Jewish student applying to or in college needs financial support, are there options beyond applying for financial aid via the government?
MEET OUR GUEST
Dana Ponsky began her career in education more than 20 years ago as a student at the University of Maryland where she earned a degree in American Studies, a graduate degree in College Student Personnel from Bowling Green State University, and a post-master's certificate in Enrollment Management from the University of Miami. After working in student affairs at the university level, Dana transitioned to work as a school-based college counselor and has served as a high school director of college counseling in Miami, Washington, D.C., Brooklyn, and Northern New Jersey.
Dana's unique background in college admissions counseling, career counseling, and student development services, along with her entrepreneurial spirit, provides high school and college students with the tools and resources to have a great application to get into college and to ensure long-term success.
Dana previously appeared on this podcast as the subject of an IEC PROFILE in episode 427.
Find Dana at www.consultwithdana.com or https://www.facebook.com/groups/jewishandcollege.
LINKS
Top 60 Jewish Colleges
Chabad
Meor
OU-JLIC
TribeTalk
Kibbitz in 10 Minutes (Being Jewish in College Video Series)
Jewish Education Loan Fund
Scholarships for Jewish Students
RELATED EPISODES
FINDING YOUR COLLEGE FIT
RED FLAGS IN COLLEGE SELECTION
OVERLOOKED ASPECTS OF CAMPUS LIFE
ABOUT THIS PODCAST
Tests and the Rest is THE college admissions industry podcast. Explore all of our episodes on the show page.
ABOUT YOUR HOSTS
Mike Bergin is the president of Chariot Learning and founder of TestBright. Amy Seeley is the president of Seeley Test Pros. If you're interested in working with Mike and/or Amy for test preparation, training, or consulting, feel free to get in touch through our contact page. We'd love to hear from you!