Looking for the right school looks more and more these days like online dating, particularly in all the superficial and short-sighted ways these matches are made. Amy and Mike invited ed tech entrepreneurs Eric Menna and Sam Bernstein to share tough love insights on finding your college fit.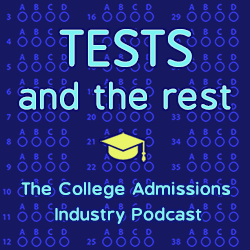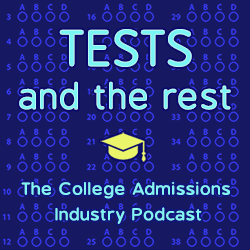 What are five things you will learn in this episode?
How does personalized college guidance impact student success?
How can counselors and students assess fit?
Is there such a thing as a college "soulmate?"
Why are rankings flawed?
Should students just work off of lists of best colleges?
MEET OUR GUEST
Eric Menna and Sam Bernstein are the two co-founders of Loper, reconnecting in August of 2021 to found the company after both graduating together from Georgetown University in 2018. Eric comes from a family of educators and most recently spent 3 years working at Bain & Company as a management consultant, where he fueled his passion for education through working on a pro-bono case with a St. Louis charter school and externing at a Chicago non-profit offering free after-school music programming. Sam most recently spent 3 years working at Maverick Capital, a NYC-based equity hedge fund, where his time volunteering for Maverick's charitable foundation and his experiences seeing the COVID-19 pandemic highlight educational inequity both motivated him to quit his job and empower students through Loper.
Find Sam at sam@getloper.com and Eric at eric@getloper.com.
LINKS
Loper (mobile app download link)
Lord of the Rankings
RELATED EPISODES
OVERLOOKED ASPECTS OF CAMPUS LIFE
HELPING TEENS FIND THEIR VALUES AND PURPOSE
WHAT EXACTLY IS A GOOD COLLEGE?
ABOUT THIS PODCAST
Tests and the Rest is THE college admissions industry podcast. Explore all of our episodes on the show page.
ABOUT YOUR HOSTS
Mike Bergin is the president of Chariot Learning and founder of TestBright. Amy Seeley is the president of Seeley Test Pros. If you're interested in working with Mike and/or Amy for test preparation, training, or consulting, feel free to get in touch through our contact page. We'd love to hear from you!