Some states find innovative and generous ways to support higher education for their residents, and Florida is one of them. As the first of what will be an ongoing series on state scholarships, Mike and Amy invited educational consultant Carrie Bedard and educator Jason Robinovitz to discuss the Florida Bright Futures Scholarships.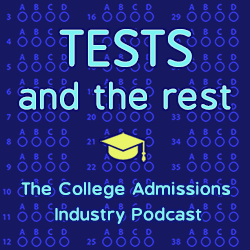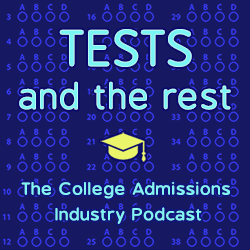 What are five things you will learn in this episode?
What are the Florida Bright Futures Scholarships?
How much can these scholarships amount to?
Are these scholarships only open to Florida residents?
What are the general requirements for Bright Futures?
What should aspiring scholarship applicants know in advance?
MEET OUR GUEST
Carrie Bedard and Jason Robinovitz are the moderators of the Bright Futures Scholarship Parent page on Facebook.
Carrie Bedard of Soar 2 Success Consulting graduated from the University of Florida with a degree in Hospitality and a Minor in Psychology. She has worked in education throughout her career, including teaching, tutoring and personal essay development. She has an extensive background in Marketing and Public Speaking, which she uses to help her students to become the best they can be to achieve their goals. In 2012, she decided to make helping students a full time venture, after seeing parents had no idea how to guide their students in the college guidance and admissions process and guidance counselors were over worked with hundreds of students and couldn't give the 1-1 attention necessary to properly guide students. She has traveled and met with college admissions staff, joined the Southern Association of College Admissions Counselors, and worked with over 100 families around the globe.
Carrie first appeared on this podcast in episode 50 to discuss Utilizing A Reflection Journal To Prepare For Your College Essay.
Find Carrie at cbedardfl@yahoo.com.
Jason Robinovitz is the Chief Operating Officer of all Score At The Top Learning Centers. Jason oversees each Center's day-to-day operations, ensuring the delivery of top quality educational support and guidance services to client families. As team leader for a staff of more than 100 educators, Jason is in charge of strategic decision-making, including best practice policies, customer service, staffing, training, marketing, systems, and technology.
Jason is also involved in educational consulting services for college, boarding school, and law school clients. Meeting with students, Jason specializes in directing pre-law and future law-school students toward the extracurricular activities that will help position them for success. Skillfully guiding them through the application and essay process, Jason helps students distinguish themselves from the rest of the applicant pool. He also works with families seeking therapeutic placements for their children, identifying the "best fit" schools and programs for them and interfacing with these schools and programs to ensure successful placements.
Jason is a founding member of the Board of Directors of the National Test Prep Association. As an active member of the Independent Educational Consultants Association, the National Association for College Admission Counseling, and the Secondary School Admission Test Board, Robinovitz is part of a professional network of admission directors, educators, psychologists and other educational consultants.
Jason first appeared on this podcast in episode 20 to discuss Therapeutic Schools and Teens In Crisis.
Find Jason at jason@scoreatthetop.com.
LINKS
Florida Financial Aid Application
Florida Bright Futures Program Details
RELATED EPISODES
HOW TO WIN LOCAL SCHOLARSHIP AWARDS
WHAT IS SCHOLARSHIP DISPLACEMENT?
ATTENDING A LARGE PUBLIC UNIVERSITY
ABOUT THIS PODCAST
Tests and the Rest is THE college admissions industry podcast. Explore all of our episodes on the show page.
ABOUT YOUR HOSTS
Mike Bergin is the president of Chariot Learning and founder of TestBright. Amy Seeley is the president of Seeley Test Pros. If you're interested in working with Mike and/or Amy for test preparation, training, or consulting, feel free to get in touch through our contact page. We'd love to hear from you!