We all know how valuable scholarship awards can be in defraying the high cost of education. But how many applicants recognize how often colleges subtract from their own aid packages the exact amounts students report in external scholarship funds? Amy and Mike invited scholarship expert Ken Downs to shed light on the mysterious phenomenon of scholarship displacement.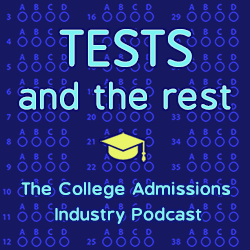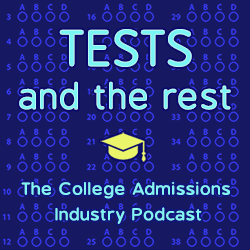 What are five things you will learn in this episode?
What exactly is scholarship displacement?
Why does scholarship displacement occur and how does it impact students?
What are the best ways to find out which schools follow a displacement policy?
What are providers doing to get around displacement and help their scholars?
Is scholarship displacement legal?
MEET OUR GUEST
Evangelizing how technology and best practices can remove friction for students, schools, and organizations in the scholarship and financial aid space, Ken Downs is Product Evangelist at CampusLogic. He was instrumental in leading the development of the University of Arizona's national award-winning ScholarshipUniverse product, now part of CampusLogic's platform.
A longstanding member of the National Scholarship Provider's Association, Ken has given workshops titled Big Data and the Coming Scholarship Sea Change, Scholarship Hacking—Cutting the Gordian Knot, and the Scholarship Universe Story.
Find Ken on LinkedIn.
LINKS
Winning a Scholarship is Awesome – Until It Isn't
Scholarship Award Displacement
SAVE OUR SCHOLARSHIPS: BAN SCHOLARSHIP AWARD DISPLACEMENT
National Scholarship Providers Association
RELATED EPISODES
HOW TO WIN LOCAL SCHOLARSHIP AWARDS
LOOKING FOR A FULL RIDE
PSAT AND THE NATIONAL MERIT SCHOLARSHIP PROCESS
ABOUT THIS PODCAST
Tests and the Rest is THE college admissions industry podcast. Explore all of our episodes on the show page.
ABOUT YOUR HOSTS
Mike Bergin is the president of Chariot Learning and founder of TestBright. Amy Seeley is the president of Seeley Test Pros. If you're interested in working with Mike and/or Amy for test preparation, training, or consulting, feel free to get in touch through our contact page. We'd love to hear from you!