Inequitable access to high quality education harms all of us in society, particularly the least advantaged among us. Yet some efforts to mitigate the advantages of wealth and privilege in admissions may inadvertently do the exact opposite. Amy and Mike invited researcher Adam Tyner to explore whether eliminating tests makes education more or less equitable.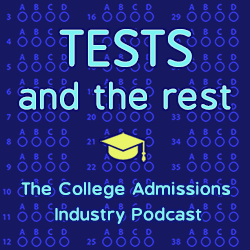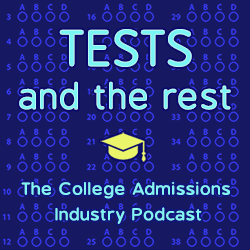 What are five things you will learn in this episode?
What are the origins of anti-test sentiment in modern American education?
Why are some public university systems phasing out college admissions tests?
What does the research tell us about inequity in the college admissions process?
Are tests the only indicators of socioeconomic inequality?
If tests are phased out of the application process, is inequity eliminated?
MEET OUR GUEST
Adam Tyner is National Research Director at the Thomas B. Fordham Institute, where he helps develop and manage Fordham's research projects. Prior to joining Fordham, he served as senior education analyst at Hanover Research, where he executed data analysis projects and worked with school districts and other education stakeholders to design custom studies.
Adam has also spent several years leading classrooms, teaching English as a second language in both China and California and teaching courses at the University of California, San Diego. His work has appeared and been cited in national and international media such as The Economist, The New York Times, Forbes, Education Week, Education Next, and The Diplomat, as well as in numerous local outlets. Adam holds a Ph.D. in political science from the University of California, San Diego, where he completed his doctoral dissertation on the integration of rural-to-urban migrant workers in China's cities. He also holds a bachelor of arts in international studies from the University of Oklahoma.
Adam first appeared on the show in episode #140 to discuss Social Studies Instruction and Reading Comprehension.
Find Adam at fordhaminstitute.org.
LINKS
Would eliminating college admissions tests really make education more equitable?
Essay Content is Strongly Related to Household Income and SAT Scores: Evidence from 60,000 Undergraduate Applications
The Education Gadfly Show Podcast
RELATED EPISODES
FIVE MYTHS ABOUT ADMISSIONS TESTS
HOW SAT AND ACT SCORES HIGHLIGHT EDUCATIONAL INEQUITY
DON"T SHOOT THE MESSENGER: WHAT TESTING TELLS US
DO TEST-OPTIONAL POLICIES DRIVE EQUITY?
ABOUT THIS PODCAST
Tests and the Rest is THE college admissions industry podcast. Explore all of our episodes on the show page.
ABOUT YOUR HOSTS
Mike Bergin is the president of Chariot Learning and founder of TestBright. Amy Seeley is the president of Seeley Test Pros. If you're interested in working with Mike and/or Amy for test preparation, training, or consulting, feel free to get in touch through our contact page. We'd love to hear from you!