More and more, it feels as if you need a doctorate in finance to fully comprehend the bill for a modern bachelor's degree. If you're not a financial expert, you should learn from one. Amy and Mike invited college funding advisor Liane Crane to share insights for understanding your college tuition bill.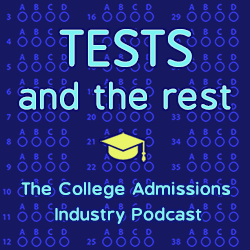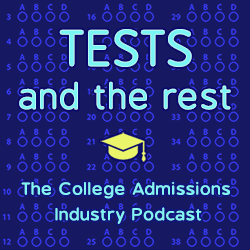 What are five things you will learn in this episode?
What should parents know about reviewing the tuition bill?
Why is the college portal so important to review before paying?
What charges should students review carefully?
How impactful is work study for covering the tuition bill?
What do you need to know about federal vs. private loans?
MEET OUR GUEST
Liane Crane held a wide range of professional roles–including teacher, non-profit director, and paralegal–before becoming passionate about college finances. After 10+ years' working for a college consulting company, she started her own company so she could focus solely on college finances. Her specialty is helping parents early on to truly understand their cost of college and how to pay for it. Many clients are recent graduates (or parents of) trying to understand their debt and how best to repay it. Her 11-point Tuition Bill Review for college freshmen is a best selling service!
Assisting her three children through the college journey has given her first-hand knowledge of what parents really want and need to know. As all three children are still in college, at the same time, the craziness, complications and excitement that surround finding and paying for college are well understood. She recommends yoga, long walks, and a large glass of wine during the process!
Liane is a member of HECA (Higher Education Consultants Association) and NCAG (National College Advocacy Group). She is a certified College Funding and Student Loan Advisor.
Liane can be reached at liane@thecollegedollar.com.
LINKS
The College Dollar
11-point Tuition Bill Review Ebook
What You Need to Know About College Tuition Costs
Family Educational Rights and Privacy Act (FERPA)
Decoding the Cost of College
Confused By Your College Financial Aid Letter? You're Not Alone
RELATED EPISODES
WHAT YOU NEED TO KNOW ABOUT STUDENT LOANS
WHEN BORROWING FOR SCHOOL IS A BAD IDEA
WHAT IS SCHOLARSHIP DISPLACEMENT?
ABOUT THIS PODCAST
Tests and the Rest is THE college admissions industry podcast. Explore all of our episodes on the show page.
ABOUT YOUR HOSTS
Mike Bergin is the president of Chariot Learning and founder of TestBright. Amy Seeley is the president of Seeley Test Pros. If you're interested in working with Mike and/or Amy for test preparation, training, or consulting, feel free to get in touch through our contact page. We'd love to hear from you!