While getting into college seems like a Herculean task requiring the collaboration and contributions of a team of experts, paying for college can–believe it or not–be even tougher. For example, nearly everyone takes out student loans, but how many applicants understand what they should focus on? Amy and Mike invited financial aid expert Elaine Rubin to break down the basics of what you need to know about student loans.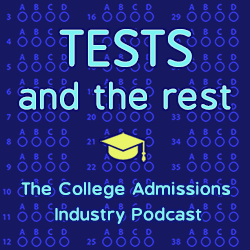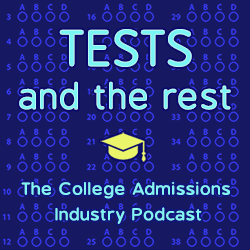 What are five things you will learn in this episode?
What kinds of loans can students apply for?
How do students and parents apply for loans?
What is the right timeline to apply for student loans?
How much should applicants seek?
What is the difference between subsidized and unsubsidized loans?
MEET OUR GUEST
Elaine Rubin is the Senior Contributor and Communications Specialist at Edvisors. For more than 20 years, Edvisors has helped empower students and families with the information they need to make timely decisions about planning and paying for college, as well as life beyond graduation. Their free resources, tools and services are both expert-level and engaging, drawing from expansive team experience in the higher education space as lending specialists, financial aid authorities, and public service leaders.
Elaine is responsible for maintaining content, responding to press and media inquiries, as well as serving as the lead contributor for the Edvisors blog and the Ask the Edvisor column. She volunteers in the local Las Vegas community to help students and families understand the importance of education for success. Elaine has worked in higher education finance for more than 10 years, including seven years with the U.S. Department of Education's office of Federal Student Aid, and provides information and advice from both personal and professional experiences. She holds a Bachelor of Arts degree in Political Science with a concentration in Public Policy and Administration from Northeastern University.
Find Elaine at https://www.edvisors.com/ask/ask-the-edvisor/.
LINKS
2019 Student Loan Handbook
2020-2021 Guide to Filing the FAFSA
ABOUT THIS PODCAST
Tests and the Rest is THE college admissions industry podcast. Explore all of our episodes on the show page.