Students with attention disorders have difficulty staying on task, sustaining focus, and staying organized–all of which are critical to academic and testing success. Amy and Mike invited educator Jenn Cohen to share strategies for tutoring teens with ADHD.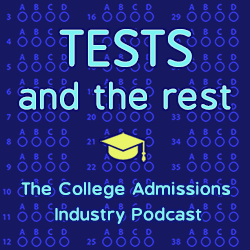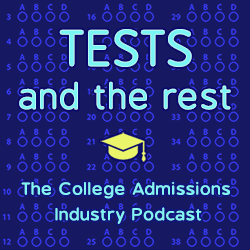 What are five things you will learn in this episode?
What kind of learning challenges do teens with attention deficits face?
What strategies are most effective in helping students with ADHD excel academically?
What makes standardized testing so challenging for teens with ADHD?
What should students with ADHD know about testing accommodations?
Of the SAT and ACT, which tends to be better for ADHD students?
MEET OUR GUEST
Jenn Cohen has been in the test prep trenches for over 20 years, but she prides herself in never feeling too comfortable calling herself an expert. She is always learning from her students, families, other pros and the research literature. She's a lover of art and science, and believes the world is a better place with both. Meeting Neil deGrasse Tyson is on her bucket list.
Jenn has been featured in The Dallas Morning News, ADDitude Magazine and Good Morning Texas, as well as numerous blogs around the web. She has also been a presenter at the Learning Disabilities Association national conference, as well as a speaker at high schools and parent associations. She currently serves as Treasurer of the Learning Disabilities Association of Texas.
She is a graduate of Duke University, and completed graduate work in clinical psychology at the University of Texas Southwestern Medical Center at Dallas. She is a hardcore Duke sports fan, and general sports junkie, so she gets a particular kick out of her student's sports victories.
Jenn lives in Dallas, TX with her husband and business guru, Gary, and her daughter, Erin. She enjoys cooking, museums, '80's bands and reading Harry Potter with Erin (with voices, of course)!
Find Jenn at launchpadeducation.com.
LINKS
Ace the ACT: College Admissions Test Tips in ADDitude Magazine
Test Prep Planning for ADHD/LD Students
8 ADHD teaching strategies
RELATED EPISODES
EXECUTIVE FUNCTION AND ADD/ADHD
TEST PREP FOR STUDENTS WITH ACCOMMODATIONS
THE SCIENCE OF MEMORY
ABOUT THIS PODCAST
Tests and the Rest is THE college admissions industry podcast. Explore all of our episodes on the show page.
ABOUT YOUR HOSTS
Mike Bergin is the president of Chariot Learning and founder of TestBright. Amy Seeley is the president of Seeley Test Pros. If you're interested in working with Mike and/or Amy for test preparation, training, or consulting, feel free to get in touch through our contact page. We'd love to hear from you!