Almost every test taker finds the SAT and ACT challenging. However, learning and testing disabilities add a whole new level of difficulty, which demands thoughtful approaches to practice and preparation. Amy and Mike invited test prep professional Scott Clyburn to discuss best practices in test prep for students with accommodations.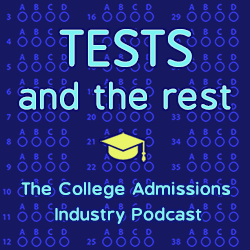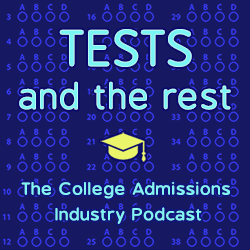 What are five things you will learn in this episode?
What kind of testing accommodations are usually granted for the SAT and ACT?
Why do educators have to act as advocates for students who need accommodations?
How do testing accommodations influence the choice of tutoring vs. group instruction?
Why does applying accommodations to practice testing matter so much?
Is either the SAT or ACT better for students with accommodations?
MEET OUR GUEST
Scott Clyburn holds degrees from the University of Virginia and Yale University, and is the founder and director of North Avenue Education, a premier test prep and study skills firm based in Portland, Oregon.
Originally from Houston, Texas, Scott has taught in both secondary and higher education and has been tutoring professionally since 2005. He sees tutoring as an opportunity for any student to become a better learner. Scott specializes in coaching students with LD and is motivated by seeing his students transform their potential into action.
Find Scott at scott@northaveeducation.com or follow him on Twitter @NorthAveEd
LINKS
Testing Accommodations Explained
RELATED EPISODES
EXECUTIVE FUNCTIONING SKILLS AND TEST PREP
COLLEGE ADMISSIONS FOR TWICE EXCEPTIONAL LEARNERS
RECEIVING TESTING ACCOMMODATIONS
ABOUT THIS PODCAST
Tests and the Rest is THE college admissions industry podcast. Explore all of our episodes on the show page.