When most people think of college, they actually think of large public and private universities or community colleges. But what about all of those tiny, often overlooked gems sprinkled like stars across the firmament of higher education? Amy and Mike invited admissions expert V. Peter Pitts to sing the praises of attending a small college.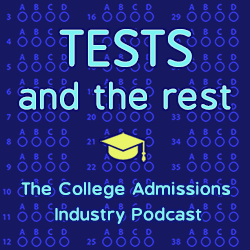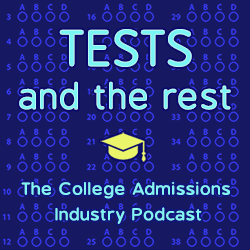 What are five things you will learn in this episode?
What kind of school qualifies as a "small" college?
What is different or unique about attending a small college?
Do small colleges necessarily offer fewer opportunities than larger schools?
What kind of student thrives in a small college environment?
How can a student attending a large university create a 'small college' experience?
MEET OUR GUEST
V. Peter Pitts recently retired from 42 years in the College Admission profession, most recently with Monmouth College of Illinois. Over his 27 years at Monmouth, he recruited over 2,000 students and still keeps in touch with many of them. He is originally from Iowa, and has an undergraduate degree from Wartburg College (IA) and a Master's Degree from the University of Iowa, both degrees in Sociology.
In his retirement, Peter publishes a website–U3K4College.com–that celebrates small private colleges. He also gives presentations to high school classes about a variety of college admission topics. His latest book is Common Sense Guide to Choosing a College—Making a Case for Small Residential Colleges.
Peter previously appeared on this podcast in episode 163 to discuss DO COLLEGE MAJORS MATTER?
Peter can be reached at vpeterpitts@gmail.com.
LINKS
RELATED EPISODES
ATTENDING A LIBERAL ARTS COLLEGE
ATTENDING A WOMEN'S COLLEGE
ATTENDING A LARGE PUBLIC UNIVERSITY
ABOUT THIS PODCAST
Tests and the Rest is THE college admissions industry podcast. Explore all of our episodes on the show page.
ABOUT YOUR HOSTS
Mike Bergin is the president of Chariot Learning and founder of TestBright. Amy Seeley is the president of Seeley Test Pros. If you're interested in working with Mike and/or Amy for test preparation, training, or consulting, feel free to get in touch through our contact page. We'd love to hear from you!