A four year degree may be one of the most expensive investments a person can make, especially when we expect teenagers to make life-defining financial decisions without sufficient education, support, and protection. Amy and Mike invited higher education professional Alex Robie Harris to discuss some uncomfortable truths about student loan debt.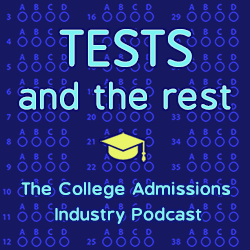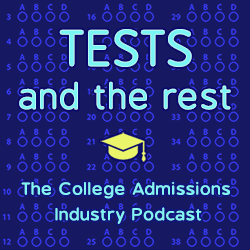 What are five things you will learn in this episode?
What are some of the assumptions we hold about student loan borrowers and defaulters?
What are the lived experiences of borrowers who have defaulted on their student loans?
What are some of the underlying causes of the student debt crisis?
How can we tackle the student debt crisis?
What is the best way to talk to students about borrowing for college?
MEET OUR GUEST
Alex Robie Harris, Ed.D. is a higher education professional with more than ten years of experience working in a wide range of functional areas including Housing & Residential Life, Fraternity & Sorority Programs, Financial Aid, Student Success & Retention, and Strategic Initiatives.
One of the most impactful professional roles Alex has held was serving as the Coordinator for the Arizona Assurance program. Arizona Assurance is The University of Arizona's largest need-based aid program and provides financial aid and support services to low-income students in order to increase their enrollment, retention, and graduation.
In this role, Alex completed full financial aid counselor training, which provided her with a strong understanding of both federal and institutional financial aid regulations. Working alongside hundreds of low-income students as they waded through the bureaucracy of financial aid laid the foundation for her research interest in how students navigate paying for higher education.
In May 2021, Alex earned her Doctorate in Educational Leadership with a specialization in Higher Education. Her dissertation, titled Debt Sentence: A Critical Race Theory Analysis of Student Loan Default, explored the lived experiences of Black student loan borrowers who have defaulted on their federal student loans.
Find Alex on LinkedIn.
LINKS
Debt Sentence: A Critical Race Theory Analysis of Student Loan Default
Black Student Debt – Explaining the Crisis and Providing Solutions
Legislation, Policy, and the Black Student Debt Crisis
The Color of Student Debt: Implications of Federal Loan Program Reforms for Black Students and Historically Black Colleges and Universities
Paying the Price: College Costs, Financial Aid, and the Betrayal of the American Dream
Stop Talking About Financial Literacy and Start Talking About Wealth Justice
RELATED EPISODES
WHAT YOU NEED TO KNOW ABOUT STUDENT LOANS
WHAT YOU NEED TO KNOW ABOUT THE FAFSA & CSS PROFILE
THE PRICE YOU REALLY PAY FOR COLLEGE
ABOUT THIS PODCAST
Tests and the Rest is THE college admissions industry podcast. Explore all of our episodes on the show page.
ABOUT YOUR HOSTS
Mike Bergin is the president of Chariot Learning and founder of TestBright. Amy Seeley is the president of Seeley Test Pros. If you're interested in working with Mike and/or Amy for test preparation, training, or consulting, feel free to get in touch through our contact page. We'd love to hear from you!