If the success of educational institutions depends on a steady and predictable flow of incoming students, what does the American "birth dearth" forebode for the future of higher education? Amy and Mike invited higher ed professional Chris Lucier to explain the implications of demographic trends for college admissions.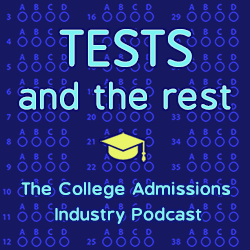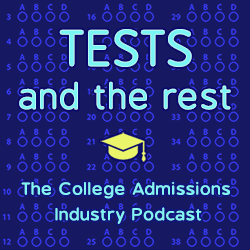 What are five things you will learn in this episode?
What is the value to higher ed professionals in exploring demographic data?
What do the combined data sets tell us about the next ten years in the United States?
Which colleges portend to be most impacted?
What should colleges be doing now to prepare for upcoming demographic shifts?
What role might international applicants play in future enrollment strategies?
MEET OUR GUEST
Chris Lucier is the Director of Partner Relationships at Othot, leveraging over 20 years of experience in admissions and strategic enrollment management to help colleges and universities adopt data-driven decision making in addressing enrollment and student's success challenges.
Before joining Othot in 2019, Chris was the vice president for Enrollment Management at the University of Delaware (UD) where he developed, implemented, assessed, and refined a management strategy to mitigate the challenges presented by a volatile enrollment environment. In this capacity, he was responsible for undergraduate admissions, the registrar's office, and student financial services. Prior to UD, he was the vice president for enrollment management at the University of Vermont, where he developed and shaped the overall enrollment strategy and implemented operational programs to recruit, admit, retain and graduate undergraduate students. In 2001, after a 21-year career as an US Army Officer, Chris started his career in higher education as Director of Recruitment & Operations in the University of Michigan Office of Undergraduate Admissions. Chris received his undergraduate degree from the University of Arizona and a Master of Public Administration degree from Western Kentucky University. He is a graduate of the US Army Command and General Staff College.
Find Chris at chlucier@othot.com.
LINKS
Demographic Comparison Tool for Higher Education
RELATED EPISODES
THE ULTIMATE COLLEGE STRESS TEST
THE IMPACT OF NACAC ADMISSIONS CHANGES
INNOVATIVE PARTNERSHIPS IN HIGHER EDUCATION
ABOUT THIS PODCAST
Tests and the Rest is THE college admissions industry podcast. Explore all of our episodes on the show page.
ABOUT YOUR HOSTS
Mike Bergin is the president of Chariot Learning and founder of TestBright. Amy Seeley is the president of Seeley Test Pros. If you're interested in working with Mike and/or Amy for test preparation, training, or consulting, feel free to get in touch through our contact page. We'd love to hear from you!