We all know that college costs. But how much will a semester at a given college cost for you, will that tuition differ from what others pay, and why is college so expensive anyway?! Amy and Mike invited author and columnist Ron Lieber to explain the price you really pay for college.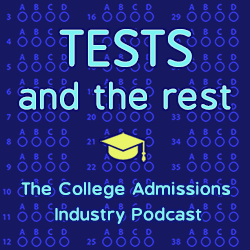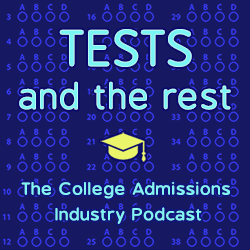 What are five things you will learn in this episode?
Why does college cost so much, and who is paying full sticker price?
Why and how has the financial aid system gotten so complicated?
How does conventional wisdom about merit aid diverge from reality?
What practical considerations should drive financial decisions when choosing schools?
Why are the criteria of education, kinship, and credential so central to college decisions?
MEET OUR GUEST
Ron Lieber is the author of The Opposite of Spoiled: Raising Kids Who Are Grounded, Generous, and Smart About Money, which was an instant New York Times and Wall Street Journal bestseller when it was released in 2015. The Price You Pay for College: An Entirely New Road Map for the Biggest Financial Decision Your Family Will Ever Make was published by HarperCollins in January, 2021.
Ron has been the "Your Money" columnist for The New York Times since 2008. Before coming to The Times, he wrote the "Green Thumb" personal finance column for The Wall Street Journal and was part of the startup team at the paper's Personal Journal section.
Ron's first book Taking Time Off: Inspiring Stories of Students Who Enjoyed Successful Breaks from College and How You Can Plan Your Own, co-authored with Colin Hall, was a New York Times bestseller in 1996. He also wrote Upstart Start­-Ups, a book for young entrepreneurs, and was the co-author of a guidebook to the best entry­-level jobs in the United States.
Ron is a graduate of Francis Parker School in Chicago and Amherst College. He lives in Brooklyn, N.Y., with his wife, the author and New York Times investigative reporter Jodi Kantor, and their two daughters.
Find Ron at https://ronlieber.com/.
LINKS
The Price You Pay for College: An Entirely New Road Map for the Biggest Financial Decision Your Family Will Ever Make
How to Predict Merit Aid in a Strange College Application Season
RELATED EPISODES
529 COLLEGE SAVINGS PLANS
WHAT YOU NEED TO KNOW ABOUT STUDENT LOANS
WHAT YOU NEED TO KNOW ABOUT THE FAFSA & CSS PROFILE
ABOUT THIS PODCAST
Tests and the Rest is THE college admissions industry podcast. Explore all of our episodes on the show page.
ABOUT YOUR HOSTS
Mike Bergin is the president of Chariot Learning and founder of TestBright. Amy Seeley is the president of Seeley Test Pros. If you're interested in working with Mike and/or Amy for test preparation, training, or consulting, feel free to get in touch through our contact page. We'd love to hear from you!