Most families get serious about planning for life after high school during a child's tween or teen years. If you want to pay for educational programs like college, though, you might want to plan much further in advance! Amy and Mike invited financial expert John Hupalo to demystify 529 college savings plans.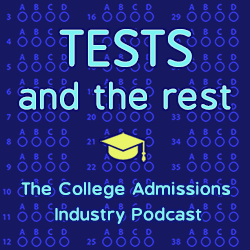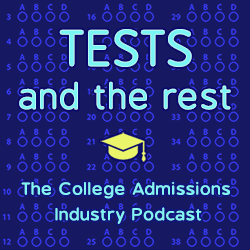 What are five things you will learn in this episode?
What exactly is a 529 college savings plan?
What is the optimal timeline for investing in a 529?
Can 529 funds be used to pay for tutoring, test prep, or college advising?
What if your 529 beneficiary doesn't want to go to college?
Can 529 plans be used to pay for K-12 education?
MEET OUR GUEST
John Hupalo is nationally recognized expert in education loan finance and college planning.
He is the founder of MyCollegeCorner.com, a mission-driven company dedicated to empowering families with the information, tools and services needed to make more informed college decisions. His education-focused career spans more than 30 years as a Legislative Assistant on Capitol Hill, Managing Director on Wall Street, and Senior Executive Vice President and Chief Financial Officer of First Marblehead Corporation (NYSE:FMD). He was elected to the Bronxville School Board, chaired the NYU Stern School Alumni Association, established the Mainstream Foundation, served as a Trustee and Treasurer for the Carroll School and Treasurer for the Wellesley Village Church. He currently serves on the Board of Directors for the Point O'Woods Association.
He co-authored Plan and Finance Your Family's College Dreams (Peterson's, 2016). John has testified before Congress on private credit student loans. He has been a guest on more than 70 radio shows, appeared on Bloomberg Day Break and The Street with Gregg Greenberg, and has been published or quoted in the New York Times, the Fiscal Times, the Wall Street Journal, The Hill, Fox Business, and U.S. News and World Report. He is a contributor to The Hill and Bob Brook's Prudent Money Radio show.
John received his B.A. with Honors from Boston University and an MBA in Finance from New York University's Stern School of Business.
Find John at john@inviteeducation.com.
LINKS
529 Day: CV-19 has Not Changed the Importance of Saving for College
Can 529 Funds Be Used to Pay for Test Prep?
College Savings Plans Network
RELATED EPISODES
WHAT YOU NEED TO KNOW ABOUT STUDENT LOANS
WHAT YOU NEED TO KNOW ABOUT THE FAFSA & CSS PROFILE
THE RAMPANT COST OF COLLEGE
ABOUT THIS PODCAST
Tests and the Rest is THE college admissions industry podcast. Explore all of our episodes on the show page.