The global pandemic changed nearly everything about schooling and testing. One aspect of the academic experience, however, that might not have changed has been the willingness of some students to misrepresent their knowledge or understanding in order to earn better grades. Amy and Mike invited testing expert Jarret Dyer to share research regarding the growing impact of cheating during COVID.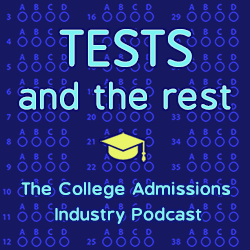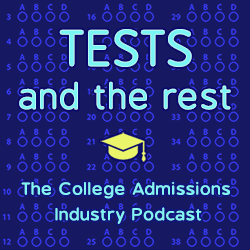 What are five things you will learn in this episode?
Do students take tests differently based on whether they are proctored or not?
How has the global pandemic weakened objective assessments of academic ability?
Why are accurate assessments essential for admissions, placement, and readiness?
What dangers of self-placement to both students and institutions?
How important are test proctors?
MEET OUR GUEST
Jarret Dyer is an experienced Testing Center Administrator with over 18 years of industry experience. He is the Past-President of the National College Testing Association (NCTA), Executive Committee Member and serves as Co-Chair of the ATP-NCTA Remote Proctoring (e- Proctoring) Standards Joint Management Committee. He has been a featured speaker, debate panelist and industry expert on remote proctoring and test administration. He has consulted, developed and implemented test security plans for major US transportation agencies. His research interests focus on test administration, test security, and academic integrity. His most recent publication focused on how the testing environment impacts students' decisions to cheat.
Jarret serves on multiple industry committees, including the Test Proctor Certification (NCTA), Online Proctoring Standards and Proctoring Best Practices (NCTA/ATP) committees. He frequently presents at NCTA, Association of Test Publishers (ATP), European Network of Academic Integrity (ENAI), European Association of Test Publishers (E-ATP) and the Conference on Test Security (COTS).
Find Jarret at dyerja@cod.edu or https://www.linkedin.com/in/jarretdyer/.
LINKS
Want to stop student cheating? Then stop giving tacit permission
A Spike in Cheating Since the Move to Remote?
Contract cheating by STEM students through a file sharing website: a Covid-19 pandemic perspective
Test Proctors Share All: Stories From The Frontlines of Testing
Study Reveals Disconnect Between Colleges' and Students' Perceptions About Cheating
RELATED EPISODES
HOW DOES REMOTE PROCTORING ACTUALLY WORK?
THE ACADEMIC INTEGRITY ARMS RACE
THE REALITY OF GRADE INFLATION
ABOUT THIS PODCAST
Tests and the Rest is THE college admissions industry podcast. Explore all of our episodes on the show page.
ABOUT YOUR HOSTS
Mike Bergin is the president of Chariot Learning and founder of TestBright. Amy Seeley is the president of Seeley Test Pros. If you're interested in working with Mike and/or Amy for test preparation, training, or consulting, feel free to get in touch through our contact page. We'd love to hear from you!