Nearly 20 years ago, colleges asked for standardized essay sections on admissions tests because applicants arrived on campus with deficient writing skills. Yet today, when very few schools want to see essay scores, do those test sections still have value? Amy and Mike invited educator Brian Eufinger to explore potential advantages and opportunities in the ACT Writing Test.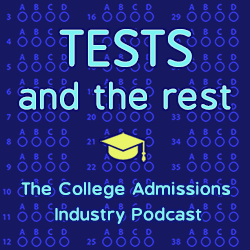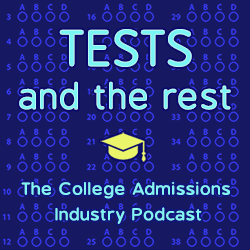 What are five things you will learn in this episode?
What is the framework of the ACT Writing Test?
What is the current state and usage of the ACT essay?
Why did the College Board eliminate their essay, but ACT kept theirs?
What might the future hold for the ACT Writing Test?
Can students benefit from strong ACT Writing scores?
MEET OUR GUEST
Brian Eufinger graduated with honors from Washington University in St. Louis in May 2004. While an undergrad, he enjoyed working as a teaching assistant for Political Science 101, a resident advisor (RA) and as a volunteer paramedic with WashU's Emergency Support Team.
Brian is frequently invited to speak about test prep, college admissions, and scholarships at PTSA meetings at Atlanta-area high schools as well as Edison Prep's free parent meetings. Brian serves on the Board of the National Test Prep Association. He is an active member of Washington University's Young Alumni chapter in Atlanta, as well as the WashU Alumni Admissions Interviewer Program.
Brian was our guest to discuss THE REALITY OF GRADE INFLATION (#28) and SELF-PREP FOR THE SAT & ACT (#131). He also facilitated our 2019-20 ACADEMIC YEAR IN REVIEW (#100).
Find Brian at https://www.edisonprep.com/.
LINKS
Ebbing Interest in Test Essays
Should I Take The ACT With Writing?
ACT Profile National Report
Preparing For The ACT Writing
RELATED EPISODES
WHAT SAT & ACT DIAGNOSTIC TESTS CAN TELL YOU
HOW COLLEGE BOARD AND ACT ARE CHANGING
DIFFERENCES BETWEEN SAT AND ACT GRAMMAR
ABOUT THIS PODCAST
Tests and the Rest is THE college admissions industry podcast. Explore all of our episodes on the show page.
ABOUT YOUR HOSTS
Mike Bergin is the president of Chariot Learning and founder of TestBright. Amy Seeley is the president of Seeley Test Pros. If you're interested in working with Mike and/or Amy for test preparation, training, or consulting, feel free to get in touch through our contact page. We'd love to hear from you!