While American culture celebrates individual differences and promotes diversity, many of our societal systems struggle with anyone who deviates too far from an accepted norm. This can certainly be the case in school. Amy and Mike invited counselor Emily Kircher-Morris to share academic success strategies for neurodivergent students.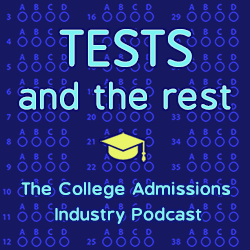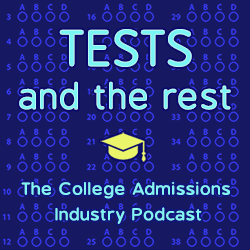 What are five things you will learn in this episode?
What do neurodivergent students need to focus on for academic success?
Why is self-advocacy such an important skill, and how can we help kids develop it early?
What is executive functioning and how does it impact neurodivergent kids?
What strategies can help neurodivergent students prepare and be successful in school?
How can parents adjust to the difference in communication and support once their child reaches college?
MEET OUR GUEST
Emily Kircher-Morris is a licensed professional counselor specializing in the mental health and educational needs of gifted and twice exceptional people. She is the host of the Neurodiversity Podcast, which explores strategies for parents and teachers to support neurodiversity at school and home. Inspired by her experiences as a teacher, counselor, and parent of twice-exceptional kids, she wrote the book Teaching Twice Exceptional Learners and the forthcoming Raising Twice-Exceptional Children: A Handbook for Parents of Neurodivergent Gifted Kids.
Emily first appeared on this podcast in episode #96 to discuss COLLEGE ADMISSIONS FOR TWICE-EXCEPTIONAL LEARNERS.
Find Emily at http://www.mindmatterspodcast.com/ or follow her on Twitter@EmilyKM_lpc.
LINKS
What Does Neurodivergent Mean?
Teaching Twice Exceptional Learners
Neurodiversity Podcast
RELATED EPISODES
COLLEGE ADMISSIONS FOR TWICE-EXCEPTIONAL LEARNERS
HELPING STUDENTS PREPARE FOR THE DEMANDS OF COLLEGE
TRANSITIONING YOUR IEP OR 504 PLAN TO COLLEGE
ABOUT THIS PODCAST
Tests and the Rest is THE college admissions industry podcast. Explore all of our episodes on the show page.
ABOUT YOUR HOSTS
Mike Bergin is the president of Chariot Learning and founder of TestBright. Amy Seeley is the president of Seeley Test Pros. If you're interested in working with Mike and/or Amy for test preparation, training, or consulting, feel free to get in touch through our contact page. We'd love to hear from you!