While the College Board and ACT have become synonymous with the SAT and ACT respectively, the test makers strive to contribute much more than their flagship exams to the challenges of education, equity, and college and career readiness. Amy and Mike invited journalist Jon Marcus to explore all the ways College Board and ACT are changing.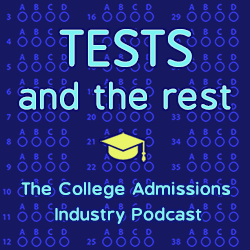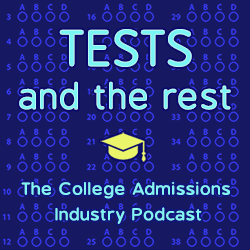 What are five things you will learn in this episode?
What are some little-known but substantial aspects of the test makers' business models?
What are the College Board and ACT doing to diversify?
How successful have these organizations been in pivoting from their flagship exams?
What threats and challenges do the test makers face?
Are the SAT & ACT going away any time soon?
MEET OUR GUEST
Jon Marcus is higher-education editor at The Hechinger Report and also writes for The Washington Post, The New York Times, Wired, NPR, and other magazines, newspapers, and websites. Marcus holds a master's degree in journalism from Columbia University and a bachelor's degree from Bates College, and attended Oxford University. He teaches journalism at Boston College and Northeastern University.
Find Jon at jmarcus@hechingerreport.org or on Twitter at @jonmarcusboston.
LINKS
A Test for the Test Makers
As admissions season descends, wealthier applicants again have the advantage
Desperate for students, colleges resort to previously banned recruiting tactics
RELATED EPISODES
WHAT COLLEGE BOARD AND ACT ARE DOING RIGHT
KEEPING STUDENT DATA PRIVATE
THE HISTORICAL MISSION OF THE SAT
ABOUT THIS PODCAST
Tests and the Rest is THE college admissions industry podcast. Explore all of our episodes on the show page.
ABOUT YOUR HOSTS
Mike Bergin is the president of Chariot Learning and founder of TestBright. Amy Seeley is the president of Seeley Test Pros. If you're interested in working with Mike and/or Amy for test preparation, training, or consulting, feel free to get in touch through our contact page. We'd love to hear from you!