The 2019-20 academic year will live on in infamy as one of the craziest years to rock secondary and higher education. Is it a coincidence that we started the Tests and the Rest podcast right when it began? Amy and Mike invited our friend Brian Eufinger to host our 2019-20 academic year in review.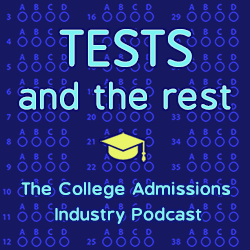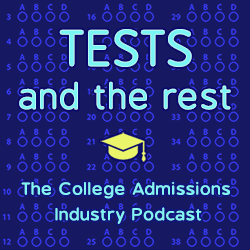 What are five things you will learn in this episode?
What topics were expected to be a big deal during the 2019-20 academic year?
What were the real stories?
What did everyone learn over the course of the year?
What does the future hold for higher education?
What does the future hold for the test prep industry?
MEET OUR GUEST
Brian Eufinger graduated with honors from Washington University in St. Louis in May 2004. While an undergrad, he enjoyed working as a teaching assistant for Political Science 101, a resident advisor (RA) and as a volunteer paramedic with WashU's Emergency Support Team.
He is an active member of Washington University's Young Alumni chapter in Atlanta, as well as the WashU Alumni Admissions Interviewer Program.
Brian is frequently invited to speak about test prep, college admissions, and scholarships at PTSA meetings at Atlanta-area high schools as well as Edison Prep's free parent meetings.
Find Brian at https://www.edisonprep.com/
LINKS
Test Prep Tribe industry Facebook group
Tests and the Rest Summer Summit 2020
Tests and the Rest Winter Test Prep Conference 2020
RELATED EPISODES
THE REALITY OF GRADE INFLATION
2020 CHANGES IN ADMISSIONS RULES
NEW OPTIONS FOR THE ACT
ABOUT THIS PODCAST
Tests and the Rest is THE college admissions industry podcast. Explore all of our episodes on the show page.