Contrary to the allegations of critics, you cannot buy great test scores. In fact, a surprising number of students earn elite–and sometimes even perfect–scores on their own. Amy and Mike invited test prep professional Brian Eufinger to analyze self-prep for the SAT & ACT.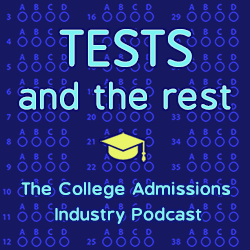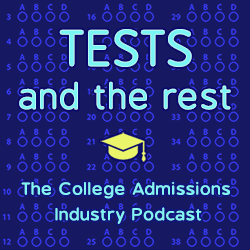 What are five things you will learn in this episode?
Is it possible to self-prep and excel on the SAT and ACT?
What kind of students self-prep effectively?
What resources are available for students who want to prep on their own?
What if a student is not capable of effective self-study?
Is preparation really that important for the SAT and ACT?
MEET OUR GUEST
Brian Eufinger graduated with honors from Washington University in St. Louis in May 2004. While an undergrad, he enjoyed working as a teaching assistant for Political Science 101, a resident advisor (RA) and as a volunteer paramedic with WashU's Emergency Support Team.
Brian is frequently invited to speak about test prep, college admissions, and scholarships at PTSA meetings at Atlanta-area high schools as well as Edison Prep's free parent meetings. He is an active member of Washington University's Young Alumni chapter in Atlanta, as well as the WashU Alumni Admissions Interviewer Program.
Brian was our guest to discuss THE REALITY OF GRADE INFLATION (#28) and facilitated our 2019-20 ACADEMIC YEAR IN REVIEW (#100).
Find Brian at https://www.edisonprep.com/
LINKS
One Secret to Seriously Strong Test Scores
Historical ACT Percentiles for 2019, 2018, 2017, 2016, and 2015
RELATED EPISODES
WHY THE SAT AND ACT ARE AWESOME
EXECUTIVE FUNCTIONING SKILLS AND TEST PREP
THE REALITY OF GRADE INFLATION
ABOUT THIS PODCAST
Tests and the Rest is THE college admissions industry podcast. Explore all of our episodes on the show page.