While only one of the two exams includes a dedicated science section, both the SAT and ACT find ways to challenge science literacy. Amy and Mike invited educator Elizabeth Breau to share insights into reading science passages on the SAT and ACT.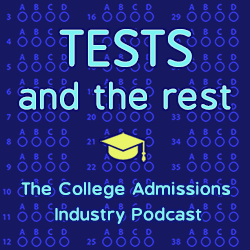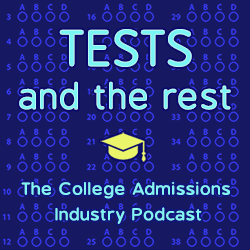 What are five things you will learn in this episode?
Do students need to be science experts to do well on science passages on the SAT and ACT?
What kinds of science topics are usually included in SAT & ACT passages?
How can test takers make sense of test science passages?
How important is graphical literacy on the tests?
What should students read in advance to be more comfortable with science passages?
MEET OUR GUEST
Elizabeth Breau, Ph.D., double-majored in history and English as an undergraduate at Rutgers University before completing her graduate work at Vanderbilt University. She has taught grades 7-12 as well as numerous college classes and has been in business as a private tutor since 2011. She was a co-recipient of the 2008 College Board Bob Costas Award for Excellence in the Teaching of Writing for her role in a student publication. She has published scholarly articles, book reviews, including many about history books, and lifestyle articles, one of which appears in Chicken Soup for the Divorced Soul. History According to SAT is her first book.
Find Elizabeth at https://www.historyaccordingtosat.com or elizabeth.breau@gmail.com.
LINKS
Graphs on SAT and ACT Reading
What is a Reading Passage?
RELATED EPISODES
WHAT IS ACT SCIENCE ALL ABOUT?
DIFFERENCES BETWEEN SAT AND ACT READING
TOP LESSONS FOR ACT SCIENCE
ABOUT THIS PODCAST
Tests and the Rest is THE college admissions industry podcast. Explore all of our episodes on the show page.
ABOUT YOUR HOSTS
Mike Bergin is the president of Chariot Learning and founder of TestBright. Amy Seeley is the president of Seeley Test Pros. If you're interested in working with Mike and/or Amy for test preparation, training, or consulting, feel free to get in touch through our contact page. We'd love to hear from you!